Hi Seonaid!
Before we start the serious questions lets break-the-ice a little and get to know you better. 
What's your favourite book and why?
My favourite film is called Pride. It's about an LGBT group in London supporting a group of Welsh minors in the 80s. It's essentially about two completely different groups of people supporting each other to bring about change. It's such a beautiful film and brings me to tears every time!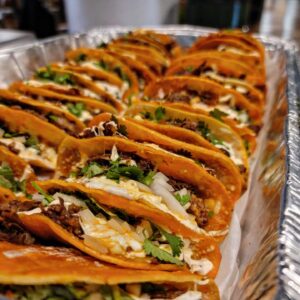 Thanks Seonaid! What is your favourite meal and why?
I have recently discovered Taco Libre in Edinburgh and it's the best Mexican food I have ever tasted. Highly recommend!
---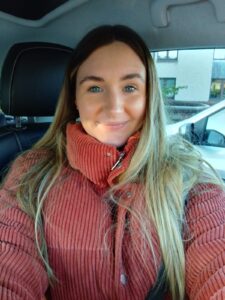 Thanks Seonaid! Now moving onto some more serious questions…tell us a little about your journey that has led you to working for Circle, for example your previous roles, qualifications, or experiences.  
After leaving school, I studied Psychology at University. I have always been really interested in mental health and as a result, worked in support roles in different capacities after I graduated. I worked mainly in residential children's homes which I really enjoyed. I came to Circle because I was interested in outreach work and wanted to be embedded in communities who experience social and health inequalities and who are in need of a little helping hand.
What excites you the most about for working for Circle? 
100% the opportunity to make a difference in people's lives. It sounds cliché but the work that Circle do has the potential to change families' lives. From building self-esteem, helping improve family relationships to accessing courses and financial help. Every little helps.
What will your specific role entail/what are you going to be doing and who will you be working with? 
My role is a Family Peer Support Worker with the East Lothian team. I run a project which supports people who are affected by a loved one's substance use. This involves providing mostly one-to-one support to anyone over the age of 16 who has a loved one who uses substances. The reasoning behind this is that substance use doesn't just affect the user, it affects the whole family. I have lived experience of supporting a family member with a substance use issue and hope to help others who are dealing with the same.
Thanks Seonaid! And finally, if you could click your fingers and change one thing (societal, financial, political) that would instantly help the families you support, what would it be?
I think I would take away the feeling of isolation, shame and stigma around mental health difficulties and substance use. Everybody struggles at stages; you are never alone even when you think you are.
---
If you would like to support our fantastic staff with the vital work they do alongside children and families then you can donate here – Make a Donation – Circle Scotland
Support our Winter Campaign- Sponsor the Difference- and help keep children and families safe, warm and fed this winter- Support our Winter Campaign 
And if you would be interested in joining our team then keep any eye out on our vacancies page – Job Vacancies – Circle Scotland
---
Meet other new Circle team members here:
Kirsten- Introducing Kirsten- A New Family Outreach Worker- Circle Scotland
Douglas- Introducing Douglas- New Development Manager!
Hazel-Introducing Hazel- A New Family Outreach Worker- Circle Scotland 
---
Find out more about Circle's longstanding staff here:
Meet the Circle Team – Staff Insights and Interviews – Circle Scotland
Bob- A Family Outreach Worker in East Lothian- Circle Scotland