We offer a range of services to meet the individual needs of families. We work alongside families to help them build upon existing strengths to make and sustain positive lifestyle choices.
Support for parents/carers
We provide services to support:
 recovery from substance use
 improving family relationships and providing practical support, e.g. establishing boundaries and routines within your home
 managing your children's behaviour
 accessing local services and activities for you and your children
 improving nursery and school attendance and achievement for your children
 addressing your own and your family's health needs
 attending meetings with other professionals
We will also provide support to other members of your family who are involved in the child's life e.g. grandparents.
Support for children and young people
We provide 1:1 therapeutic support for children and young people in schools or in the local community. Creative approaches are used to help children express their emotions, build their confidence and develop resilience to help them cope with any difficulties.
Whole Family Support Services
Harbour Project, Edinburgh
Contact:
Julie King, Project Manager
Tel:
07984 022908
West Lothian Project
Contact:
Hazel Tyson
,

Project Manager
Tel:
07957 644981
East Lothian Project
Contact: 
Angela Gentile, Project Manager
Tel: 
07775 409302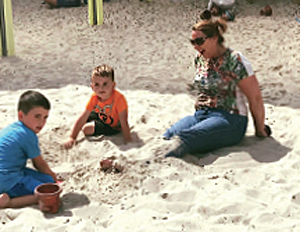 Helped me understand the impact of my substance misuse on my son.
This support helped me feel braver and try new things.