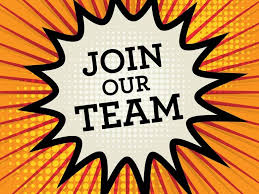 Circle is a Scottish charity working at the heart of deprived communities across central Scotland. Our aim is to support the most disadvantaged children and families to improve their lives, promote their healthy development and reach their potential. Our purpose is to improve the lives of children by strengthening families.
We offer excellent staff benefits including a competitive salary, generous pension contribution, flexible working, an employee assistance programme and generous annual leave. We are committed to finding the right people for the jobs that we advertise.
Circle works alongside the whole family, building on their strengths and promoting the positive involvement of all family members. We have a strong track record of supporting children, young people and their families affected by parental imprisonment, parental substance use, domestic abuse and poor mental health.
We use a strengths-based approach that seeks to empower family members to find their own solutions and build resilience focusing on their hopes, dreams and aspirations. At the heart of Circle's approach are relationships based on trust, openness and honesty.
Current Vacancies:
Details can be found below.
Family Wellbeing Practitioner (Edinburgh)
Offering

individual

support across Edinburgh to

birth

parents who

have a child who is permanently fostered, adopted or in kinship care

 
Part-time (28 hours per week)

Pro rata to £25,112 – £29,106 per annum
We have an exciting opportunity for a committed and skilled practitioner to join our Harbour Team and be part of our Sparrow Service, a city-wide partnership with Stepping Stones North Edinburgh and the City of Edinburgh Council. 
Funded by Scottish Government, and administered by Corra Foundation, Sparrow aims to improve support for birth parents, reduce the likelihood of repeat care proceedings and improve professional knowledge and understanding of the needs of birth parents. 
The post holder will work alongside a worker from Stepping Stones North Edinburgh and provide one to one holistic support to birth parents in Edinburgh. 
A qualification in social work, social care, health or education is required. 
Funded for 1 year

CLOSING DATE:

Monday 30 January 2023 at 12noon
INTERVIEW DATE:

Thursday 2 February 2023
Family Outreach Worker – Pregnancy & Postnatal (West Lothian)
Part-time (21 hours per week)



Pro rata to £25,112 – £29,106 per annum
Funded by West Lothian Alcohol & Drug Partnership, this post supports parents and families through pregnancy and during the two years' post-natal period where there are substance misuse issues, to increase safety and reduce health inequalities.
We currently have a fantastic opportunity for a committed and enthusiastic individual to join our West Lothian team and be part of a passionate team of practitioners. 
Applicants should possess a qualification in social work, social care, education or health, and have relevant experience. 
Funded to the end of January 2026

CLOSING DATE:

Wednesday 1 February 2023, 12 noon
INTERVIEW DATE:

Tuesday 7 February 2023
Family Outreach Worker – Fathers (West Lothian)
Supporting fathers of children affected by parental

substance

use to minimise the impact on the children

 
Part-time (18 hours per week)



Pro rata to £25,112 – £29,106 per annum
The Fathers' Worker(s), as part of our West Lothian Project, will provide support to fathers affected by substance use who have care of or contact with their children, or are looking to establish contact, by: 
enabling fathers and male carers to develop their parenting capacity and relationships with their children

 

supporting fathers and male carers to address their substance use and attendant risks

 
working with fathers and male carers to promote a safer lifestyle for the family

 
The post is funded by Corra Foundation and West Lothian Council to the end of January 2026 
CLOSING DATE:

Thursday 2 February 2023, 12 noon
INTERVIEW DATE:

Thursday 9 February 2023
Circle's interviews are competency-based and will consist of answering set questions put to you by the panel. You will be expected to give practical examples which highlight your relevant competencies for the post. You can find some useful tips about answering competency questions by searching for "competency" on the following website: www.jobs.ac.uk