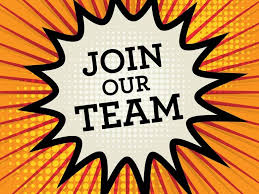 Circle is a Scottish charity working at the heart of deprived communities across central Scotland. Our aim is to support the most disadvantaged children and families to improve their lives, promote their healthy development and reach their potential. Our purpose is to improve the lives of children by strengthening families.
Circle works alongside the whole family, building on their strengths and promoting the positive involvement of all family members. We have a strong track record of supporting children, young people and their families affected by parental imprisonment, parental substance use, domestic abuse and poor mental health.
We use a strengths-based approach that seeks to empower family members to find their own solutions and build resilience focusing on their hopes, dreams and aspirations. At the heart of Circle's approach are relationships based on trust, openness and honesty.
We offer excellent staff benefits including a competitive salary, generous pension contribution, flexible working and an employee assistance programme. We are committed to finding the right people for the jobs that we advertise.
Current Vacancies:
Children's Worker (Hamilton) – closing date Monday 13 December
Children's Worker, Caledonian System (Hamilton)
Full-time (36 hours per week)
OR 2 x Part-time (18 hours per week)
£24,620 – £28,536 (pro-rata)
Funded by Scottish Government until 31 March 2022, with a likely extension
This is a fantastic opportunity to join Circle, working in partnership with South Lanarkshire Council and Women's Aid South Lanarkshire to deliver The Caledonian System, an integrated approach to address men's domestic abuse and improve the lives of women, children and men.
The Children's Worker will focus on:
supporting, and advocating for, children affected by domestic abuse
understanding and alleviating the impact of domestic abuse on mothers and children
assessing risk, vulnerability, strengths and resilience in mothers and children
undertaking direct work with children, mothers and also fathers who are subject to a Caledonian requirement
The latter may include direct work with men on a 1:1 basis and involvement in the delivery of group work.
You will have the opportunity to:
work in partnership promoting an integrated approach to multi agency working with other professionals to meet the needs of children
contribute towards a shared assessment recognising that a child's wellbeing is integral to their physical, emotional and psychological development based on the SHANARRI wellbeing indicators
contribute to the promotion and development of Circle's work and services in South Lanarkshire
Applicants should have experience of working with children and families affected by domestic abuse, and possess a professional qualification in social work, social care, health or education.
Driving licence and own car are essential.
CLOSING DATE: Monday 13 December
INTERVIEW DATE: Friday 17 December (on MS Teams)
Circle's interviews are competency-based and will consist of answering set questions put to you by the panel. You will be expected to give practical examples which highlight your relevant competencies for the post. You can find some useful tips about answering competency questions by searching for "competency" on the following website: www.jobs.ac.uk