Introducing Emma- New Manager of the Haven Team!
Hi Emma!
Before we start the serious questions lets break-the-ice a little and get to know you better.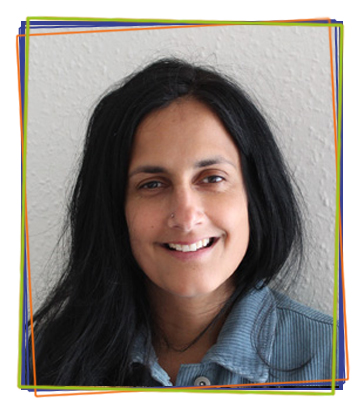 What's your favourite film and why?
It's difficult to choose my favourite film of all time, but the most recent film I've seen which I really liked is CODA.
The film follows the plot of a young person, who acts as an interpreter for her two deaf parents, and attempts to help her family's struggling fishing business, while pursuing her own dreams of becoming a singer.
It's a really heart-warming story, and the best film I've seen in years, for sure!
Thanks Emma! What is your favourite meal and why?
Any good Vegetarian curry with a bit of kick really!
---
Thanks Emmal! Now moving onto some more serious questions…tell us a little about your journey that has led you to working for Circle, for example your previous roles, qualifications, or experiences.  
After completing my degree in social work, all my previous roles and experiences have been within social care, therefore I've been able to see the other side of Circle's work. However, I was keen to try working in the voluntary sector.  I really enjoy working with children and families, which led me to working for Circle.
I've known about Circle and the great work they do for a long time and heard great things about working for the charity. When the Haven Manager role came up, it felt like the perfect fit, especially as its much closer to where I live!
What excites you the most about for working for Circle? 
Fundamentally, to be part of a charity that is doing great work and help make a difference to the lives of children and families.
More specifically, I'm really excited about being able to work with such hardworking, knowledgeable staff who are so passionate about what they do. The staff have already given me so many opportunities to learn from them and I'm looking forward to continuing to expand my knowledge of Circle, as well as the third sector as a whole.
What will your specific role entail/what are you going to be doing and who will you be working with? 
As Project Manager of the Haven Team, I'll be overseeing the delivery of our groups and services, and ensuring staff feel supported in their role. I'll bring my own knowledge and experience from previous roles to offer support and advice to the wider team, to ensure we continue to deliver the best possible service to our children and families.
As part of the wider management team, I'll be providing project updates and working with other managers to make decisions about the organisation, to ensure Circle continues to grow and develop.
Thanks Emma! And finally, if you could click your fingers and change one thing (societal, financial, political) that would instantly help the families you support, what would it be?
To eradicate poverty and ensure support is readily available to all those who need it.
---
If you would like to support our fantastic staff with the vital work they do alongside children and families then you can donate here – Make a Donation – Circle Scotland
And if you would be interested in joining our team then keep any eye out on our vacancies page – Job Vacancies – Circle Scotland
---
Meet other new Circle team members here:
Sarah – Announcing – A New Family Outreach Worker – Circle
Hazel – Introducing Hazel- A New Family Outreach Worker- Circle
Douglas – Introducing Douglas- Our New Development Manager- Circle
---
Find out more about Circle's longstanding staff here:
Meet the Circle Team – Staff Insights and Interviews – Circle
Bob – A Family Outreach Worker in East Lothian- Circle