Over the next few months we are going to do a series of staff profiles to help you get to know the team behind the great work we do here at Circle. 
---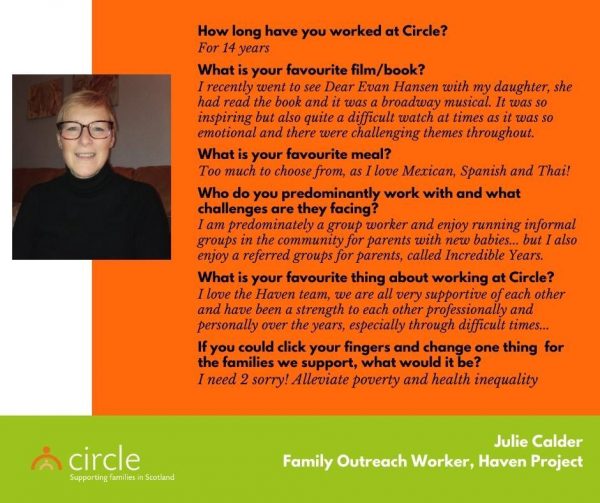 Introducing Julie!
This month we are introducing our team member Julie! Julie has been at Circle for 14 years and in that time she has supported hundreds of families facing issues such as poverty, substance use and health inequalities. Julie is currently working within the Haven Project where she works with families in the North of Edinburgh.
Julie's focus is on early years, and she supports many new parents who are feeling very isolated: "Our baby groups support maternal mental health as parents can share their experiences and receive peer support and not feel like they are the only ones in their situation. These groups are vital for new parents to come to a safe, welcoming and nurturing environment."
---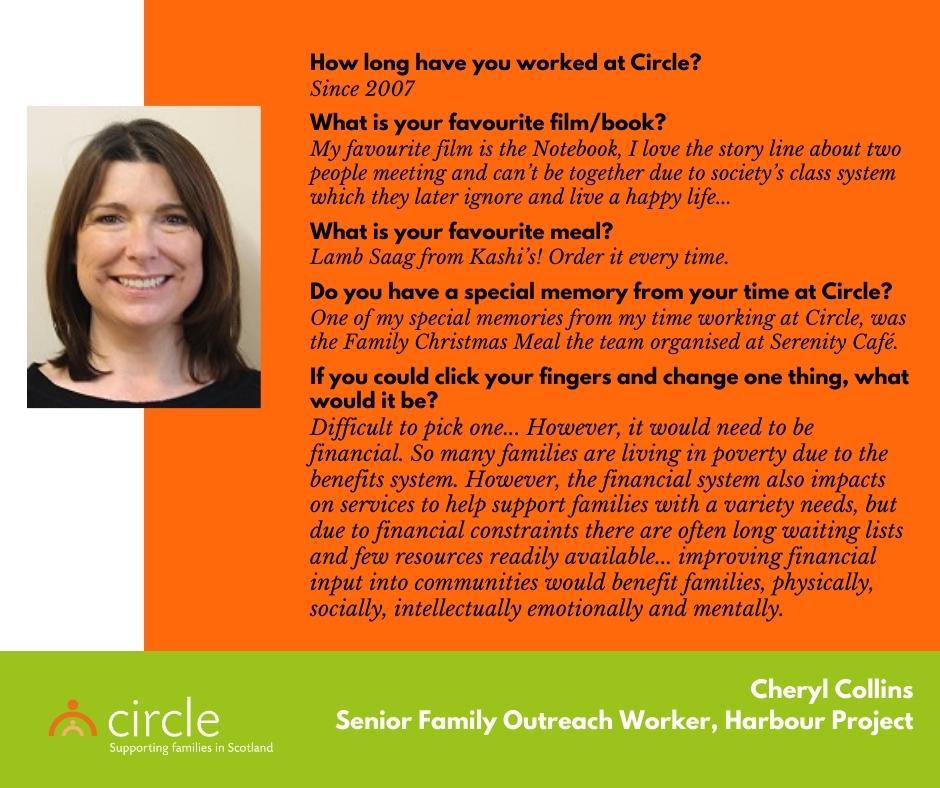 Introducing Cheryl! 
Cheryl has worked at Circle for 14 years and has dedicated her career to supporting families affected by drug and alcohol use. Cheryl helps families deal with challenges such as poverty, poor housing conditions, overcrowding, stigma, isolation, and poor local/community resources.
Cheryl is proud of her work at Circle because our team use a solutions-based approach to supporting families, focussing on the positives instead of negative issues the family is experiencing. Cheryl enables families to use their strengths to make changes and move forward.
---
If you would like to support our fantastic staff with the vital work they do alongside children and families then you can donate here – Make a Donation – Circle Scotland
And if you would be interested in joining our team then keep any eye out on our vacancies page – Job Vacancies – Circle Scotland
---
Watch this space, Circle has over 40 staff members and we hope to introduce you to all of them.