Hi Ian!
Before we start the serious questions lets break-the-ice a little and get to know you better. 
What's your favourite book/film and why?
My favourite book is IT by Stephen King, a bit spooky, but a great read. I like most of his books, but this one is a classic. My favourite film has always been Terminator 2. I know its cheesy, but I love sci-fi films and action films and this one is the best mix of both which I've lived since I was wee.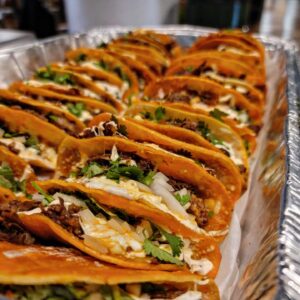 Thanks Ian! What is your favourite meal and why?
I love spicy food, but in particular I really like any Mexican food, like Burritos or Tacos.
---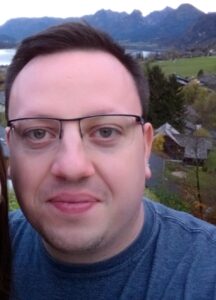 Thanks Ian! Now moving onto some more serious questions…tell us a little about your journey that has led you to working for Circle, for example your previous roles, qualifications, or experiences.  
I've been working in social care and social work for over 17 years, in a number of different roles. Most of my career has been within the disability sector, working with children and young adults affected by autism and learning disabilities.
I worked in a Children and Families Social work team in Edinburgh Council for 8 years which I loved, and just before I joined Circle in July, I did a 6-month placement in a refugee support team as part of a Social Work degree which I am nearing the end of. I joined Circle because I was interested in getting back to doing direct work with families and communities in need and I had a lot of good experiences of working with Circle when I was in the social work team.
What excites you the most about for working for Circle? 
I am excited about getting to work with groups of people to tackle issues that are important to them and the wider recovery community within Edinburgh. I am also excited about being in a position of being able to advocate for and help disadvantaged people to challenge the status-quo when it comes to the inequality that we see in society.
What will your specific role entail/what are you going to be doing and who will you be working with? 
My job at Circle will be to promote Family Inclusion and to make sure the services that people in recovery use work well with whole families around all the needs they have. This role was only recently created thanks to funding through the Corra Foundation. This is an exciting opportunity within the Harbour Project, to promote family involvement in wider service planning when it comes to recovery support and is about ensuring the recovery services, social work & health services and other third sector services work with people in recovery in a family inclusive way.
As part of the Family Inclusion service, we also have a new worker called Sarah Morris, who is our Parent Peer Support Worker. As someone with lived experiences of similar issues our families face, she will be working closely with people to support them in the recovery journey.
Thanks Ian! And finally, if you could click your fingers and change one thing (societal, financial, political) that would instantly help the families you support, what would it be?
If I could, I'd get rid of poverty and make inequality a thing of the past. If we had a level playing field where people weren't under so much pressure, I think we would see a lot of the other issues we deal with lessen. 
---
If you would like to support our fantastic staff with the vital work they do alongside children and families then you can donate here – Make a Donation – Circle Scotland
Support our Winter Campaign- Sponsor the Difference- and help keep children and families safe, warm and fed this winter- Support our Winter Campaign 
And if you would be interested in joining our team then keep any eye out on our vacancies page – Job Vacancies – Circle Scotland
---
Meet other new Circle team members here:
Kirsten- Introducing Kirsten- A New Family Outreach Worker- Circle Scotland
Douglas- Introducing Douglas- New Development Manager!
Seonaid- Introducing Seonaid- A New Family Outreach Worker- Circle Scotland 
---
Find out more about Circle's longstanding staff here:
Meet the Circle Team – Staff Insights and Interviews – Circle Scotland
Bob- A Family Outreach Worker in East Lothian- Circle Scotland