Welcome to my slightly delayed summer update.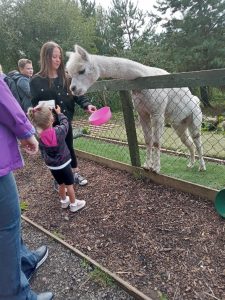 As the world continues to re-open I hope you have all been able to enjoy a little sun with your family and friends. I am happy to report that, though challenges remain, we have had a busy, productive, and rewarding summer. Today's update will feature a return to group work, summer activity days, staff vacancies and an exciting opportunity to join our Board of Trustees, as well as positive financial results based on successful fundraising through events like DARED which has just come to an end for a fourth year. Enjoy!
While the families we support continue to be affected by the ongoing pandemic situation, the easing of restrictions has allowed our projects to gradually return to more face-to-face work with children and families. This return to in-person support undoubtedly increases wellbeing for families as we emerge from the pandemic and helps bring about positive outcomes for children and parents.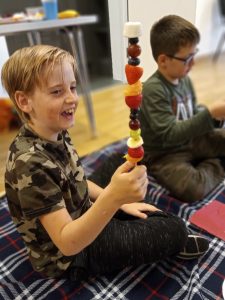 During the summer we have also been able to re-commence some of the outdoor group activities that allow families to relax together and create lasting happy memories. These have included a family day out at Lendrick Muir outdoor activity centre, beach trips, and family picnics. These have also provided the opportunity for families that have been part of online groups to meet up and build on the peer support networks that had developed during our online groupwork programmes. You can read more about our return to group work in East Lothian here and about some of the summer days out in Lanarkshire and Edinburgh here.
We have also been busy completing our Annual Project Reports, and our Annual Report and Accounts over the summer. The Project Reports always provide a great insight into the scale and breadth of the work Circle's staff do over the year. For more information on how Circle has performed over the last year you can now read our most recent Annual Report and Accounts which reflects a positive year financially, especially fundraising, and a strengthening of the charity's overall finances. Thanks to all our supporters and funders who have helped make this possible.
You can read about, and download, our Annual Project Reports here.
And our Annual Report and Accounts is available here.
"I think there has always been an honesty and respectfulness to the way I have seen the workers from Circle engage with families, which has been truly helpful in improving family functioning and to improve outcomes for children." (Professional)
As a result of our continued financial recovery, as well as some successful project specific funding applications, we are looking to grow several of our projects. In fact we have several vacancies on our website right now that we would appreciate you sharing with anyone you think would be interested – Job Vacancies – Circle
Furthermore, following the retirement of a long-standing Trustee, as well as an internal skills and experience review, we are seeking some new, motivated and experienced individuals to join Circle's Board. It is a really exciting time to join the Circle team with a brand new Business Strategy and innovative project developments.
You can find the Board Recruitment Pack here.
"I've enjoyed just being able to be me and not being ignored or judged by anyone, I've enjoyed the groups because there is so many different types of learning, especially with having certificates just shows us that we have came along way to build ourself up, also enjoyed (worker's) relaxing exercises lol, I have been a person that I am willing to learn anything to make me a better person/mum" (Parent who attended our Zoom 'Women's Groups')
Circle always strive to align our work with wider policy developments in Scotland, while also ensuring the families we support are given a voice in the development of services and formulation of policy. The recent incorporation of the United Nations Convention on the Rights of the Child (UNCRC) into Scottish law, and the work of The Promise Scotland, are welcomed by Circle.  We are consulting with families, children, and young people to ensure that our work incorporates the learning from both these initiatives. Circle are fully committed to bringing about the positive change that both The Promise Scotland and UNCRC aim to bring about for all children and young people in Scotland.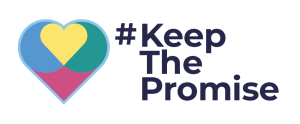 Watch this space for updates on what the families we support are telling us and how our working methods are adapted.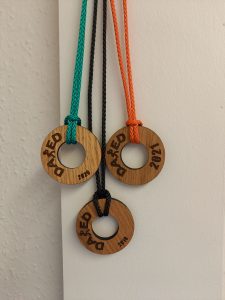 Finally, our annual DARED Challenge has taken place for the fourth year. The challenge involves supporters doing a run every day for a month to raise money for Circle and awareness of the work we do. Over the last four years the event has raised £75,000+ for Circle and has allowed over 500 supporters to get involved in helping sustain the work we do with families. I would like to thank everyone who took part in the event, particularly our staff and the beneficiaries of our service. There was some real commitment demonstrated by all and the sense of community that was created around the event was something really special.
You can read about Annie, our Business Manager, taking part for a fourth straight year here. And the story of Jamie, one of the dads we support, fundraising for Circle through DARED here.
As always, if you have any questions about the above, or any aspect of Circle's work, please do get in touch with me. And if you are able to donate to any of the work featured here then please donate here.
Mark Kennedy