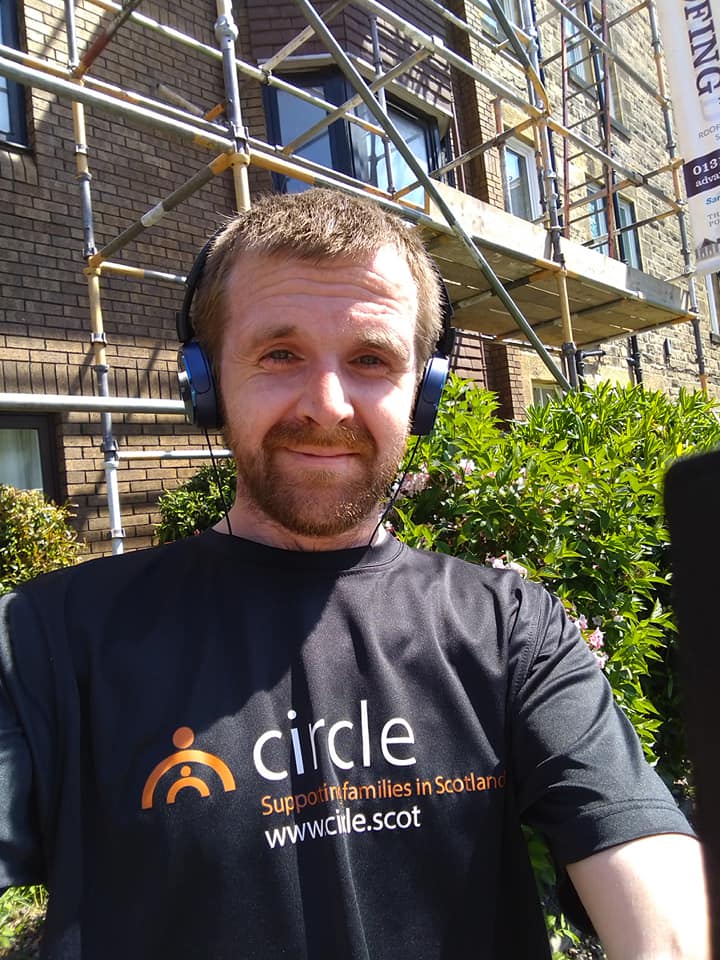 The fourth year of Circle's unique virtual fundraising event, The DARED Challenge, finishes on Wednesday 30th June. One of the stars of this years event has been Jamie Wilson, who is not only running 5km a day to raise money for Circle's vital work but is also currently being supported by one of Circle's projects.
The concept behind DARED is very simple. Participants are asked to 'Do A Run Every Day' in June in order to ringfence time daily for improved physical and mental health. They can choose the beginners distance of 1 mile per day or the more challenging 5km per day. They can run at any time of the day, run anywhere that suits them and do it solo or with friends/colleagues.
As Jamie is the only person taking part that is also being supported by Circle, that we know of, we thought it would be interesting to find out what has motivated him to take part, what benefit DARED has been to him and what other thoughts on DARED and Circle he might have. Enjoy!
This is your second year of DARED right? Why did you sign up originally and why do it again for a second year? 
Yeah second year running. It's funny. Last year I was dreading this challenge and just did not train properly at all. Fast forward to this year I honestly couldn't wait. It's a tough challenge yet with each day you smash your daily target it's just an amazing feeling.
My involvement with Circle began when I was going through a difficult period in my life, it's not only helped me through the dark days but enabled and empowered me to become better for it. And this is just my way to say thank you.
You are really active on the DARED social media, sharing runs and support for other runners, which is great, what do you enjoy most about DARED?
Yeah unfortunately I can never seem to get Strava to work on my phone. But the DARED Facebook group is brilliant. We become very much like a small community working together for the common cause. The support given and received I think is what helps me personally keep going on the tougher runs. But what I love is that it's out of my comfort zone. I don't run, well not usually anyway it just brings a sense of accomplishment.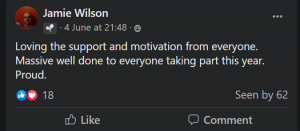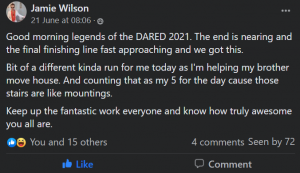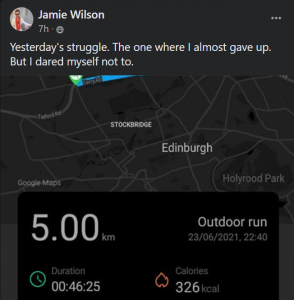 Where do you run, the same places or do you try and vary them? And do you run with anyone else or do you prefer solo runs?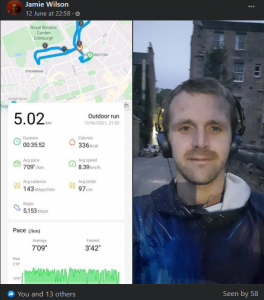 This differs from last year too. Last year I just stuck to running either down by Cramond or along the cycle path. I've tried to mix it up a bit now and try to run a different way each time. I've not found a favourite spot this year… yet.
I usually just stick my headphones on and start moving, I find the music helps with my breathing. I've not run with anyone yet. Maybe next year I will bring reinforcements, Dadtastic boot camp haha!
You've been part of one of Circle's projects for a little while now, can you tell me a little more about what support you get and how it has helped you? Is this part of the reason you wanted to take part in DARED and help raise money for our work?
Sure. I'm part of Dadtastic led by Graeme, a dads group facilitated by Circle. Dadtastic offers both 1-1 peer support and group related activities. It offers the opportunity for fathers of all backgrounds to come together with the kids or not and talk in a confidential environment. Dadtastic has helped me in so many different ways in the 2 and a half years I have been a service user. Emotional support, financial support, further opportunities and signposting to grow as a father. From parent workshops to days out on an assault course which is still one of the best times I've had in a long time.
The work Circle and dadtastic do in my opinion is just incredible. I've met some great people along the way too and that's all thanks to the effort of the circle, bringing not just families but communities together.
Would you recommend other people take part in DARED in the future? Why?
Absolutely. 30 days to run either 1 mile or 5km every day of June. I do the 5 but it's more about the participation. A chance to do something you might not think you can do. I know I never did last year, but I did it. It was a proud moment that day. It's incredible the work Circle does so the more that we can sponsor the more they can continue to support other Mothers, Fathers and families in the future years ahead.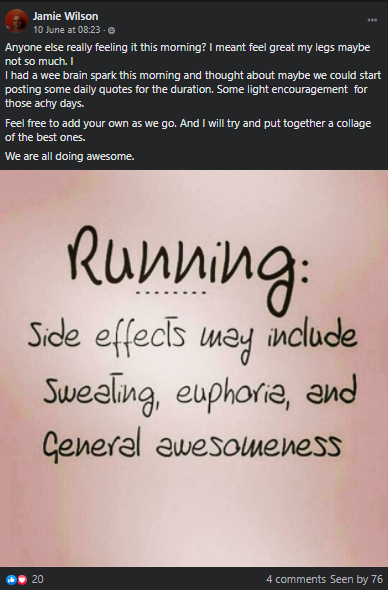 Over 700 people have now taken part in The DARED Challenge and raised close to £70,000 for Circle's work.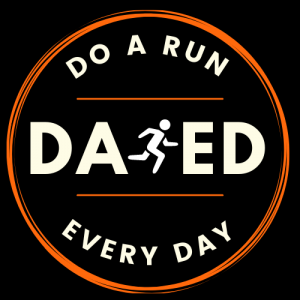 Some of Circle's staff, along with a few brave souls, have actually run every year whilst friends, families and colleagues from all over Scotland, and further beyond, have run multiple marathons in just one month in order to raise awareness of the vital work Circle does with children and families in some of Scotland's most disadvantaged communities.
You can still choose to support the event and the participants here:
Jamie Wilson – https://www.justgiving.com/fundraising/jamie-Wilson49
The Circle Staff Team – https://www.justgiving.com/team/CircleDAREDWarriors
If you would like to read more about The DARED Challenge Webpage or you can follow updates on The DARED Challenge Facebook page. And if you would like to take part in DARED 2022 then get in touch.