An update about what our projects have been getting up to recently!
Circle have been working across central Scotland since 2006 to ensure that families in Edinburgh, East and West Lothian, North and South Lanarkshire and more recently Fife, Forth Valley and Tayside get the support they need as soon as possible.
We have deliberately based our offices in the heart of the local communities we work in to ensure that we can reach those families most in need of our help. We hope that by being based close by we can build positive, trusting relationships with the individuals, families and communities we work with. Our Head Office is in the West Pilton area of Edinburgh with other smaller offices in Hamilton, Armadale and Musselburgh.
Below you'll find a short update of some of the things our projects have been getting up to…
---
Harbour:
As always, there has been lots going on in the Harbour Project and it's hard to believe that Easter has now passed, and we are already starting our summer holiday planning!
Our joint work with the Edinburgh Recovery Activities (ERA) team has developed greatly over the past few months. We now have a regular presence at the weekly Recovery Café where Sarah, our Parent Peer Support Worker is available to chat with the people attending. We have also run a number of joint family activity days with the ERA team, all of which were well attended. These have included a trip to Dynamic Earth, ice skating, swimming and soft play and a very successful Easter Egg hunt which were lots of fun. Over the Easter school holiday, we trialled having a family friendly activity on offer at the Recovery Café and this will continue over the summer holidays, in conjunction with our partners at Sunflower Garden.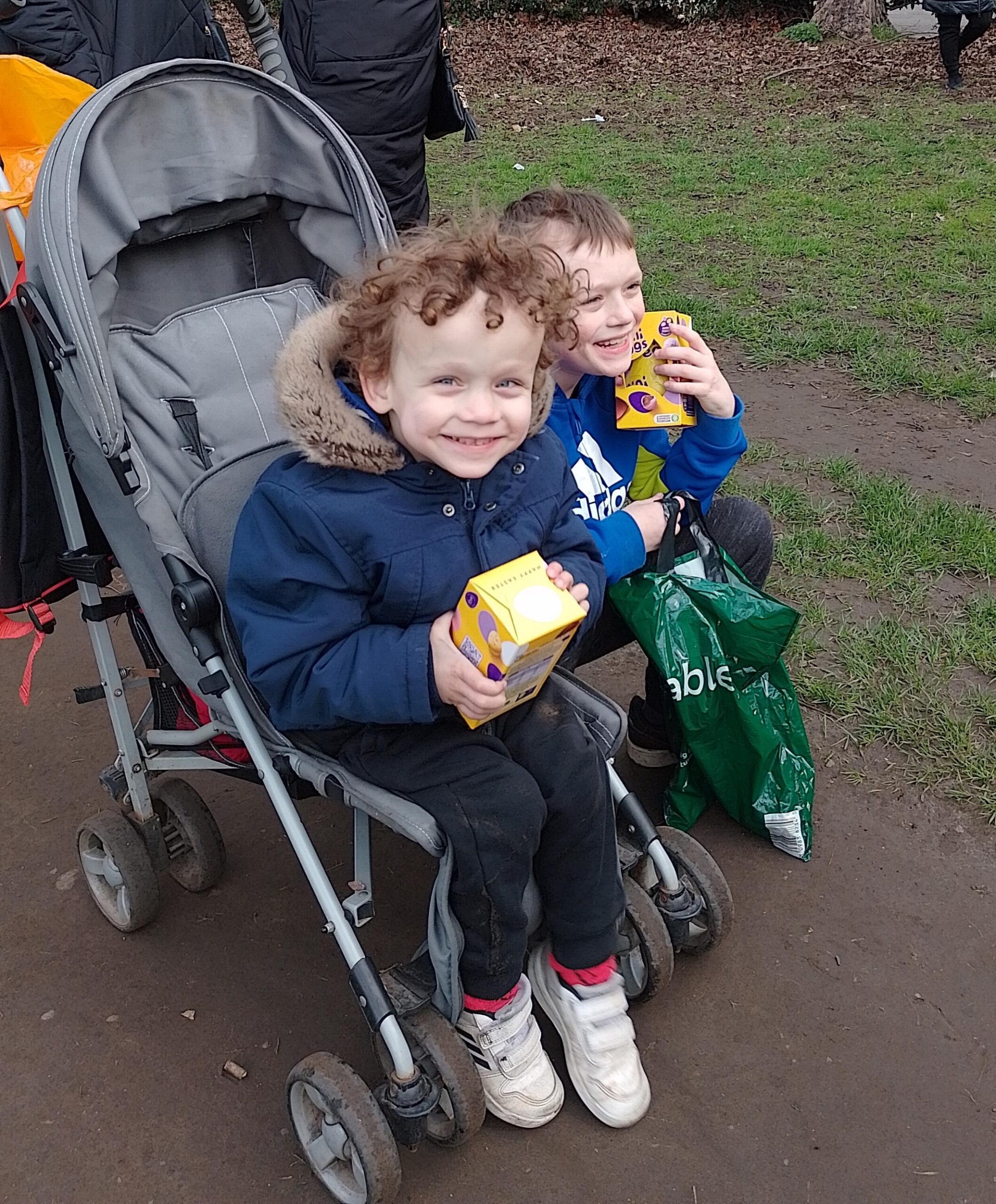 In March, we welcomed Lizzie to the team as Family Wellbeing Practitioner in our Sparrow service. Sparrow is a partnership between Circle, Stepping Stones North Edinburgh and the City of Edinburgh Council and provides a service for parents whose children have been placed permanently out-with their care. We are delighted to be part of this work as it has been a gap in service provision which we have been aware of for many years. 
One of the team completed her Practice Educators course and another, a counselling qualification. In addition, staff have undertaken training in a range of areas including Infant Mental Health and Motivational Interviewing. 
Any questions about our Harbour Project can be sent to the Project Manager – Julie.King@Circle.Scot
---
Haven: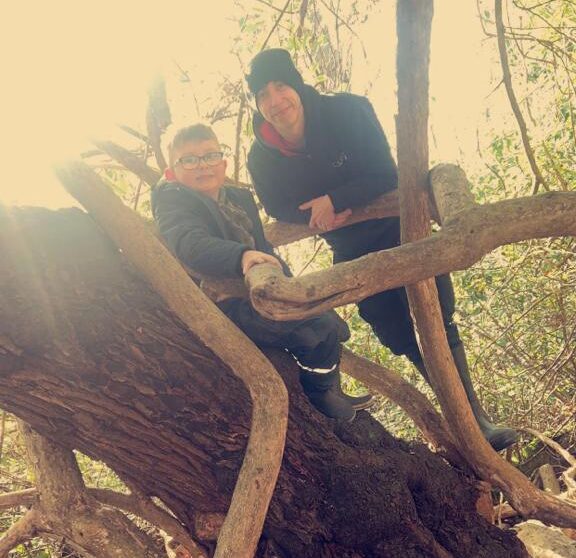 We were delighted when earlier this year, we were awarded another holiday for a family through the
Landmark Trust
, 50 for Free programme. One of our families spent a long weekend in March in 'The Pineapple' an amazing pineapple shaped building near Stirling. The family had a wonderful time expressing "It was so good so peaceful we had all the different weather types."
Any questions about our Haven Project can be sent to the Project Manager – Emma.Hinton@Circle.Scot
---
We are delighted to have been funded for 2 new posts as part of Circle's West Lothian Whole Family Support Service. 
Pregnancy & Postnatal Post
Circle secured funds through a proposal made to the Whole Family Approach-PSP fund for a Part time Pregnancy post supporting pregnant mothers who are affected by substance use. 
Eilidh Scott-Branton, our new Pregnancy and Postnatal Worker, will provide direct parenting intervention and family support, with the overall aim being to improve child health and wellbeing outcomes, parent and child bond, preventing out of home placements, and improving rates of successful family reunification. 
 Our Service:
Offers support to families throughout pregnancy and up to two years postnatal.

 

Offers support to parents; in collaboration with key partners in adult addiction, maternity, neonatal and children and families services
Provides help and support with: preparation for the birth of baby, attendance of antenatal classes, care of the new-born baby, provides support with breast feeding and weaning support, and promotes parent/infant bonding

 

Applies strengths-based intervention that focuses on substance use/ recovery, mother-infant attachment, parental mental health, father/couple relationship support, and kinship carer/ wider family social support
Fathers Support Worker Post
Circle secured 50% funding from Corra Foundation's PDI Main Fund for a 3 year post for a dedicated Fathers Support Worker in West Lothian. The other 50% funding was secured through a proposal made to the Whole Family Approach – PSP (WFA-PSP). 
Christine Ferguson, our new Family Outreach Worker, will work in partnership with Fathers to reduce barriers and support opportunities to build relationships with their families. Strengthening fathers by increasing parenting capacity. Together we can work with Fathers towards positive change and improving outcomes for their family.
Our Service:
We work in partnership with Fathers with historical or current substance use.
Together with Fathers, we support opportunities to build positive relationships with their family.
Provide opportunities for Fathers to build confidence and feel supported in their parenting role.
Work with Fathers to reduce barriers and feel supported to be actively engaged in the decision-making processes that affect them.
Any questions about our West Lothian Project can be sent to the Project Manager – Hazel.Tyson@Circle.Scot
---
Families Affected by Imprisonment (FABI)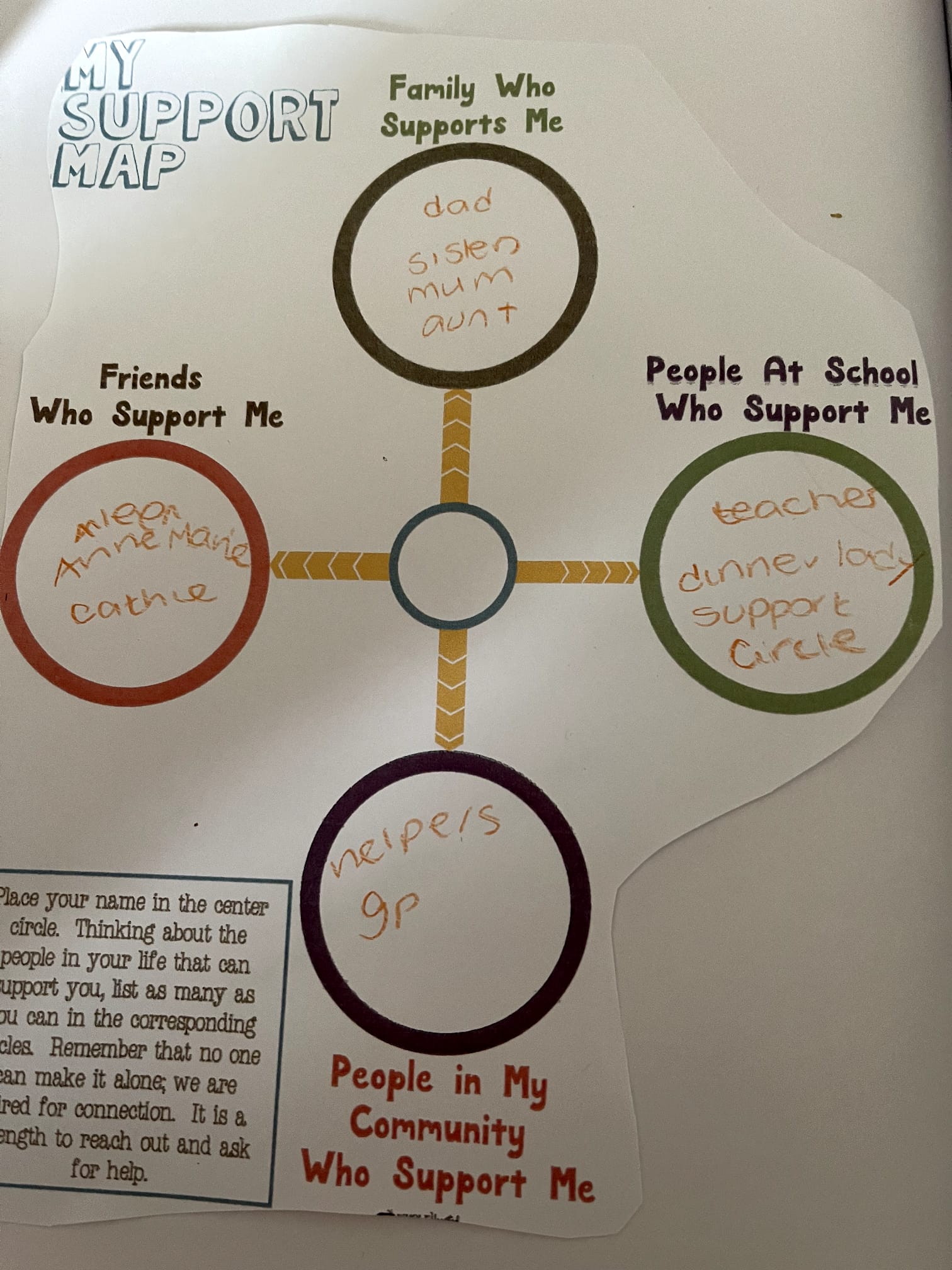 Children and Young People's Forum (Children's Mental Health Week)
As part of Children's Mental Health week 6 -12 February the children participated in activities with the theme of 'Let's Connect.'
The children completed a Map showing the important connections in their lives and what these meant to them.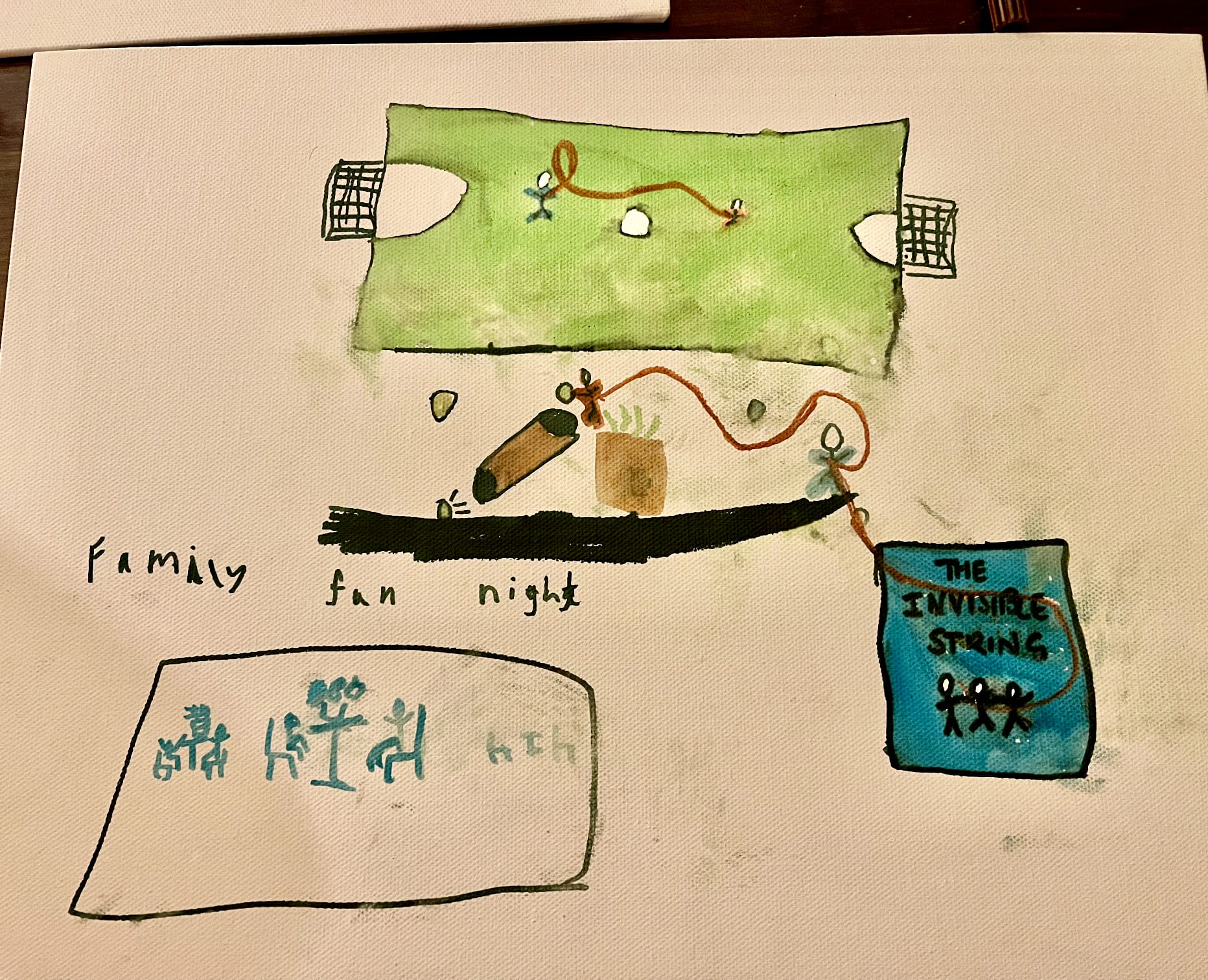 Other children did some artwork focusing on the importance of connecting with others. One drew and spoke about football – and how being with others helps him relax and feel happy and connect with friends. He also loves the 'Invisible String' book and worksheets that he's been completing with his Circle Worker. His mum said this really helps him remember the memories of his dad who died. His mum also spoke about the school putting on a 'family fun night' allowing her and the children to meet children and families at school, which having had to move a lot said made them feel able to build trust with others.
Another child drew a powerful image showing the importance of linking with others, and how this changes our negative thoughts to positive: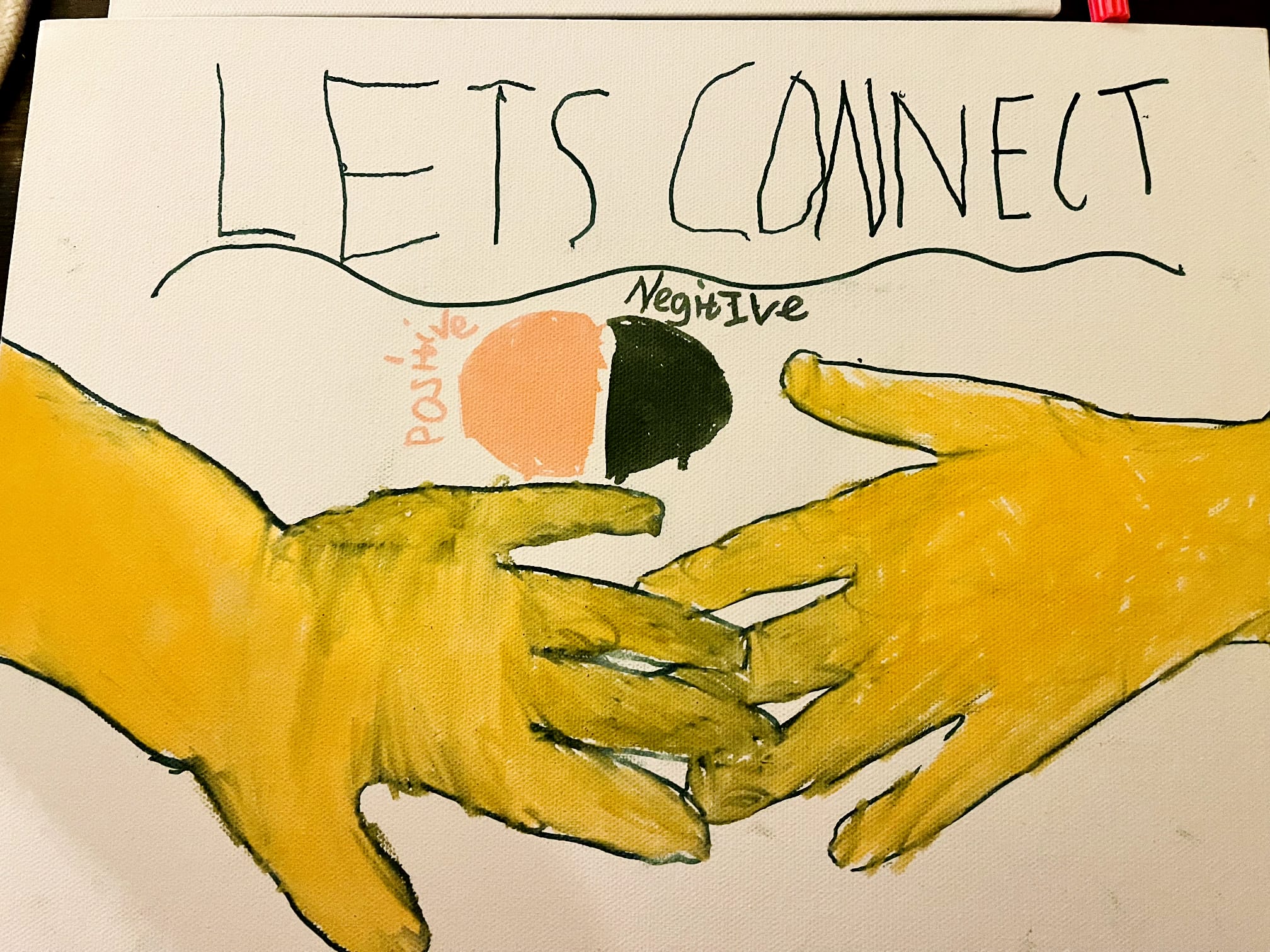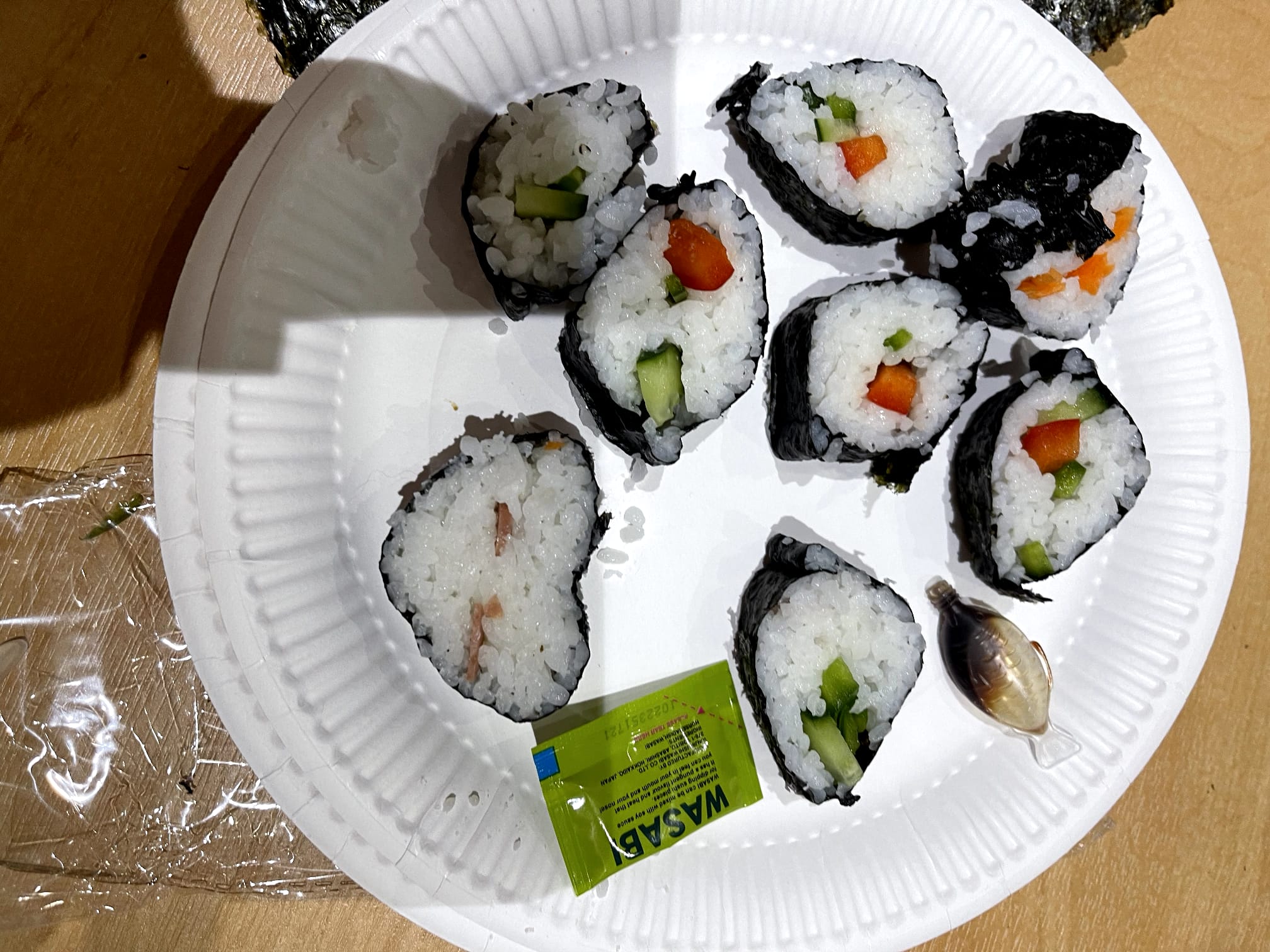 The group continued to build on conversations over the following couple of weeks. We explored how activities such as cooking can support our physical and mental health. We had fun making sushi, and speaking about how we felt while making it, and connecting with others in the group. We enjoyed sampling it together and taking it home to our families to enjoy.
Within the Children's Group we did more work on our Shanarri Safari, looking at the 'Respected' Indicator.
Children made strips with examples of times they had felt respected, such as 'when people tell me what I'm good at, not what I'm bad at' and 'when I'm listened to'. The children made these into paperchains. Children told us that within Circle they felt respected when workers gave choices, they felt they were listened to, and they got on well with the workers.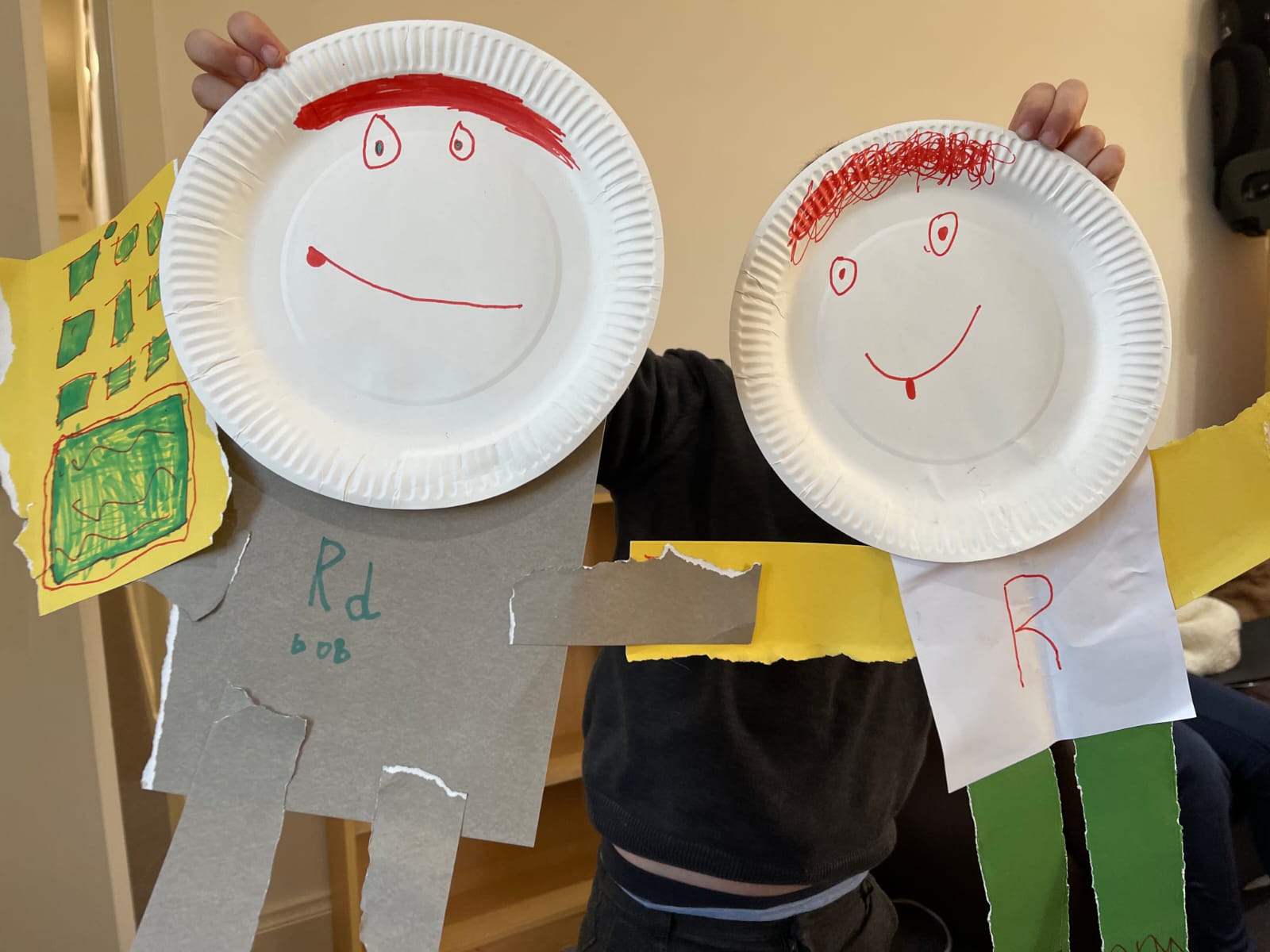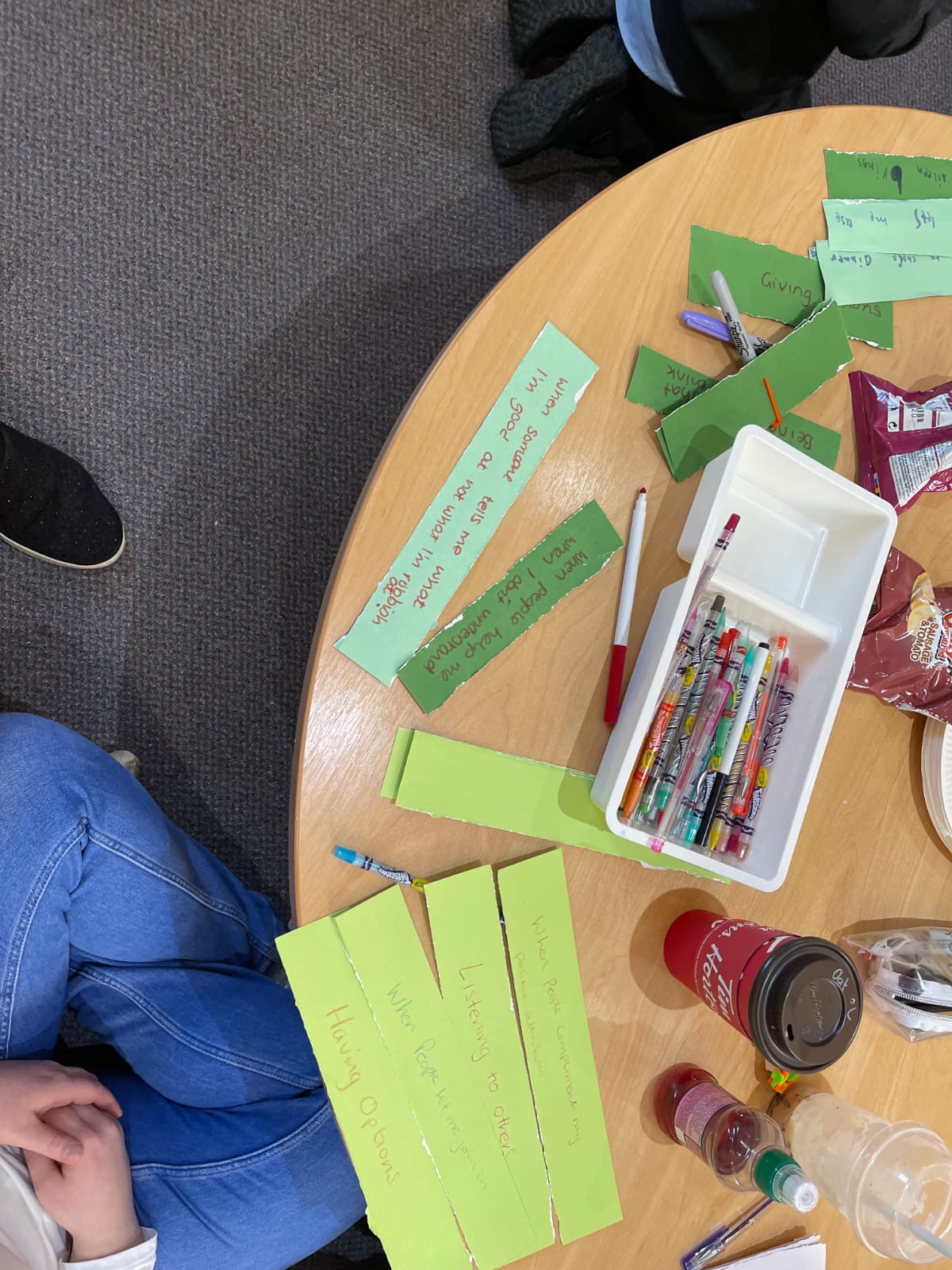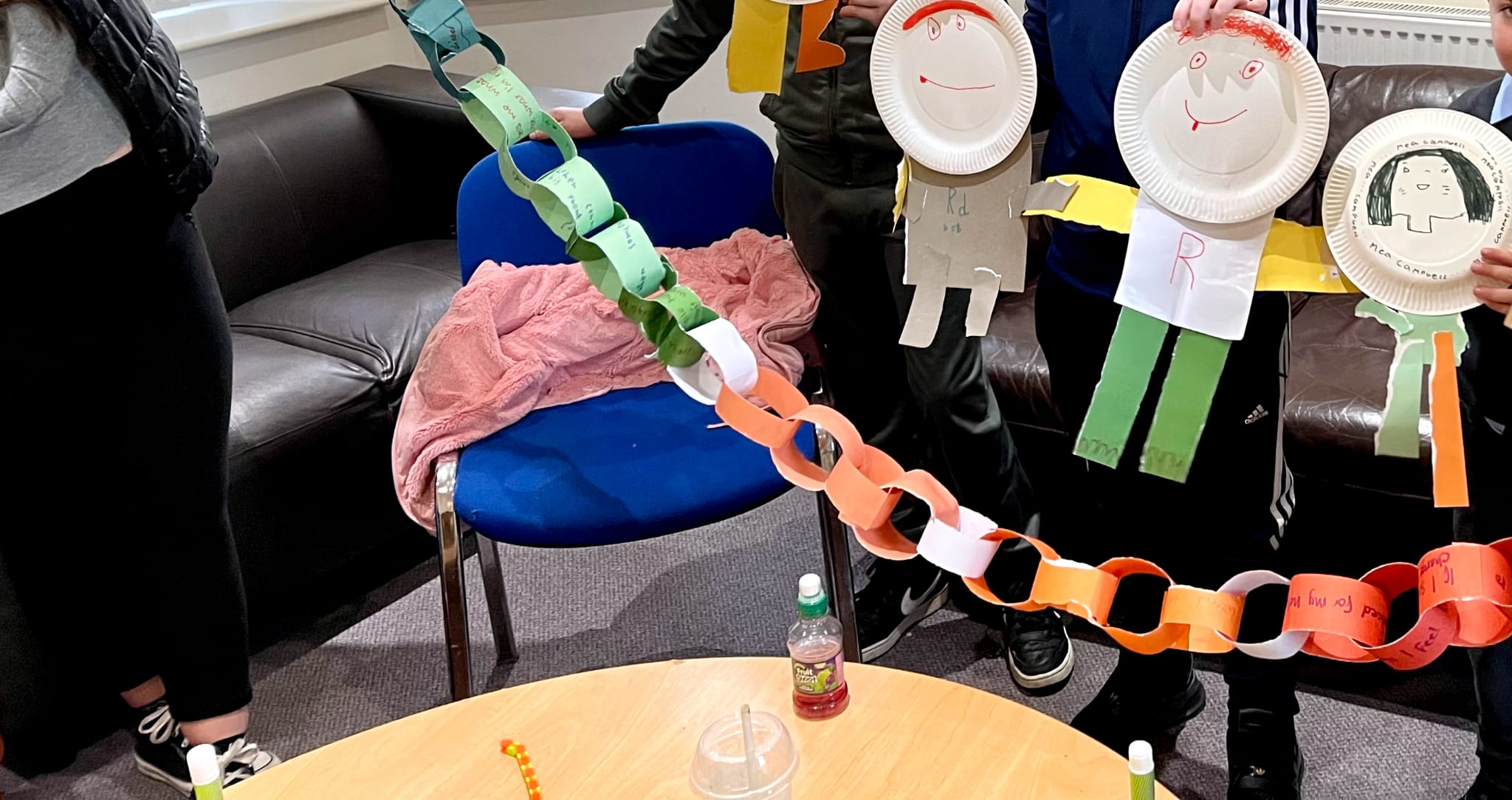 Parents' Forum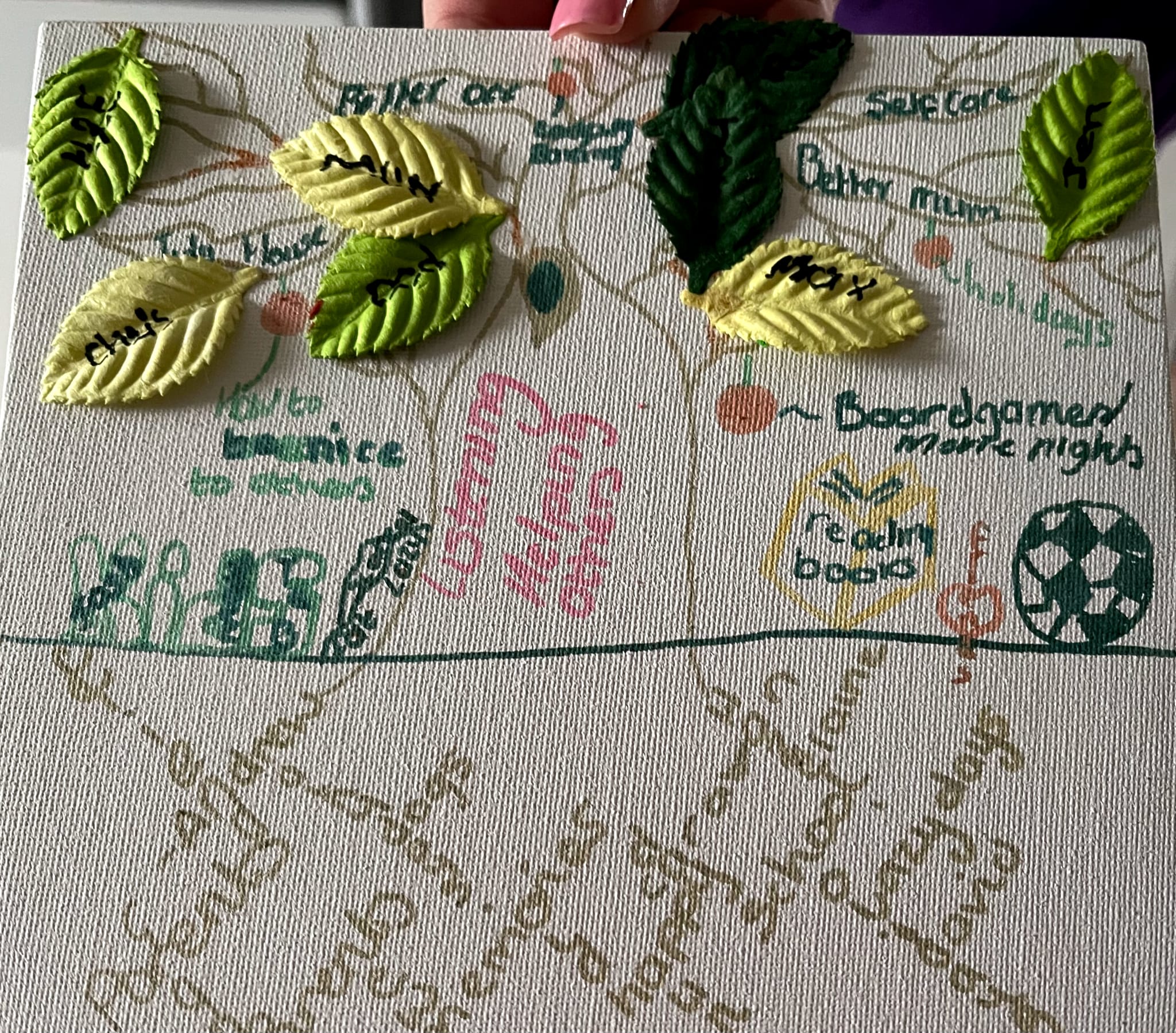 Parents discussed how they can help improve their children's mental health by having meaningful conversations and doing activities with their children, which help them connect. Parents also contributed that the cost of living is likely to have an impact on children's mental health, as having no money to take part in activities has an impact on children and young people's emotional wellbeing. We had a trip to Summerlee to allow families to have fun and connect and using their suggestions and some other ideas within our PuP resources, we will put together some ideas they can do with their children. Parents also suggested that some flashcards with 'children's mindfulness exercises could be put together to help parents support their children's mental health– so we'll get started with that! 
Our Parents' Forum in March focussed on 'Parenting':
We encapsulated this within creative reflective activity, where we made a a Family Tree. The roots represented our values and beliefs as parents, the trunk our current strengths, and the branches our goals for the future. 
Family Activity Days
Along with individual family outings and a children's groups outing to bowling at M&D's we've had two family activity days over the half term and Easter holidays. Fun days were had at Summerlee Museum and Calderglen Country Park. Family days out are so important for families to spend time together, going to new places and just having fun.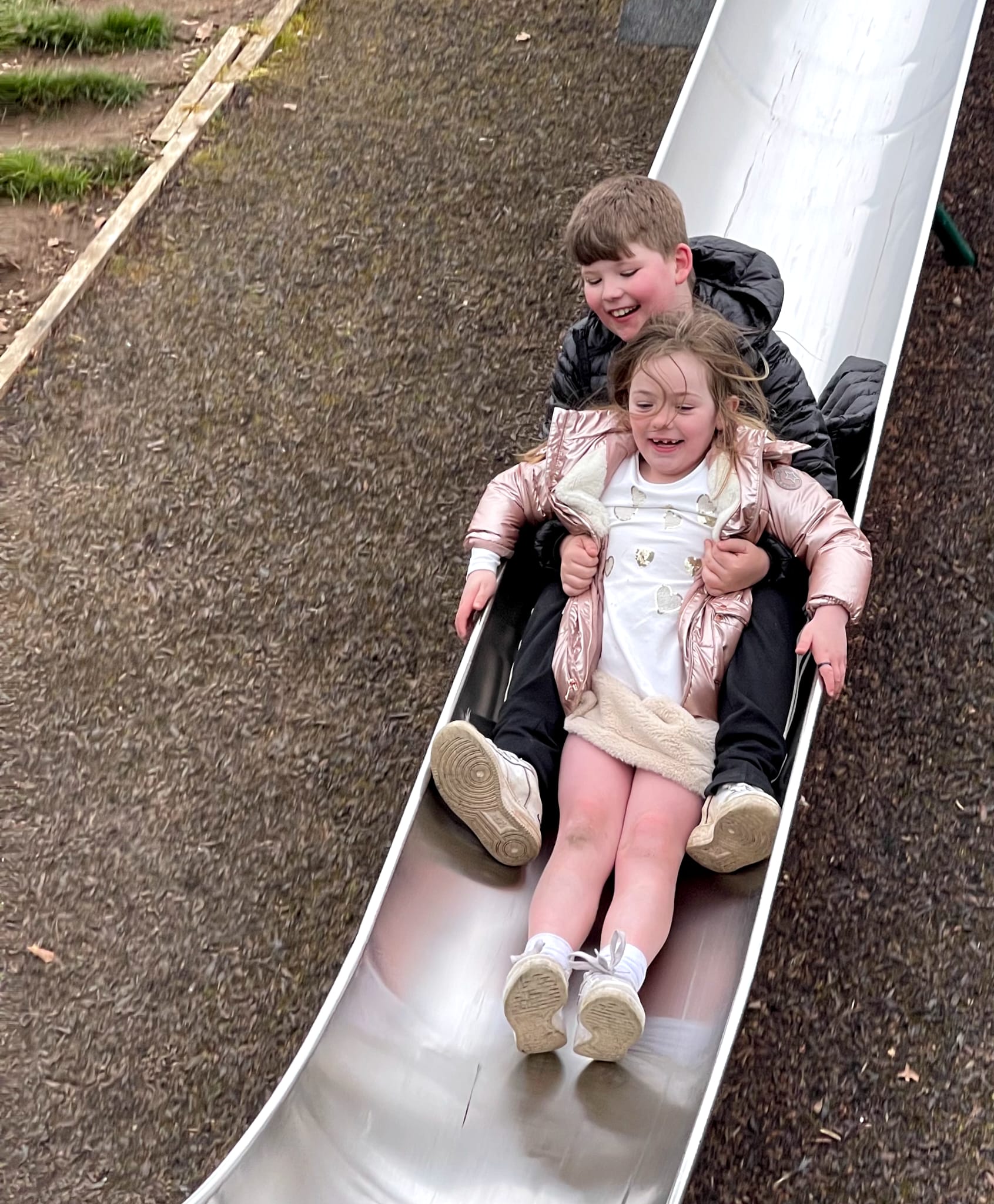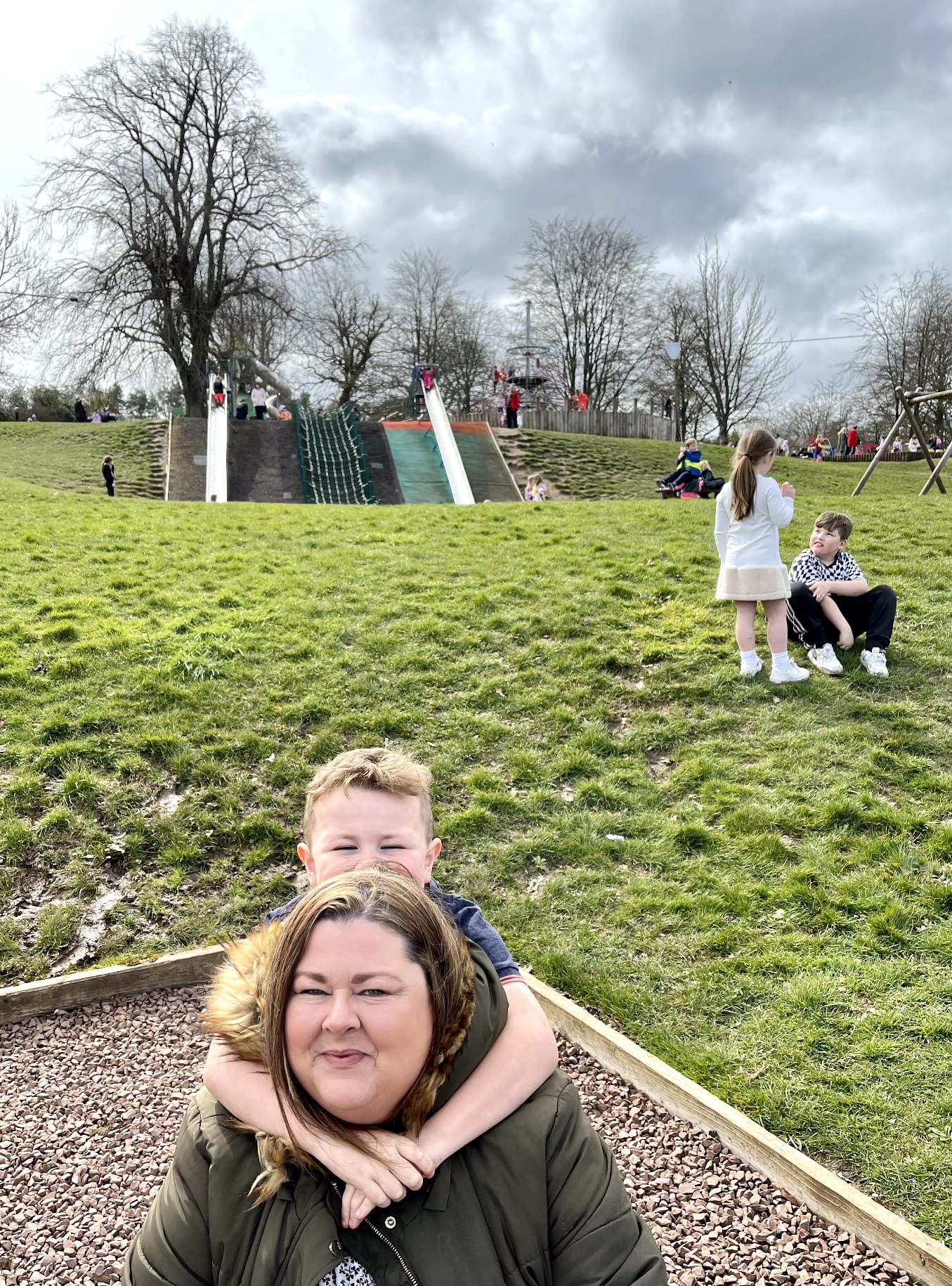 FABI Team Emotional Wellbeing Day
In March we had a team Emotional Wellbeing Day allowing us to be together focusing on own health and wellbeing, individually and collectively as a team. We started the day off great with an amazing breakfast from the Knockout Kitchen and spent time chatting about ideas, hopes and aspirations in strengthening our team's vision board. In the afternoon we had time for some 'creative thinking' where we went to Doodles Ceramics Doodles Ceramics Workshop We had a fantastic afternoon creating some wonderful masterpieces! Thanks to the 'Doodles' team who were fabulous.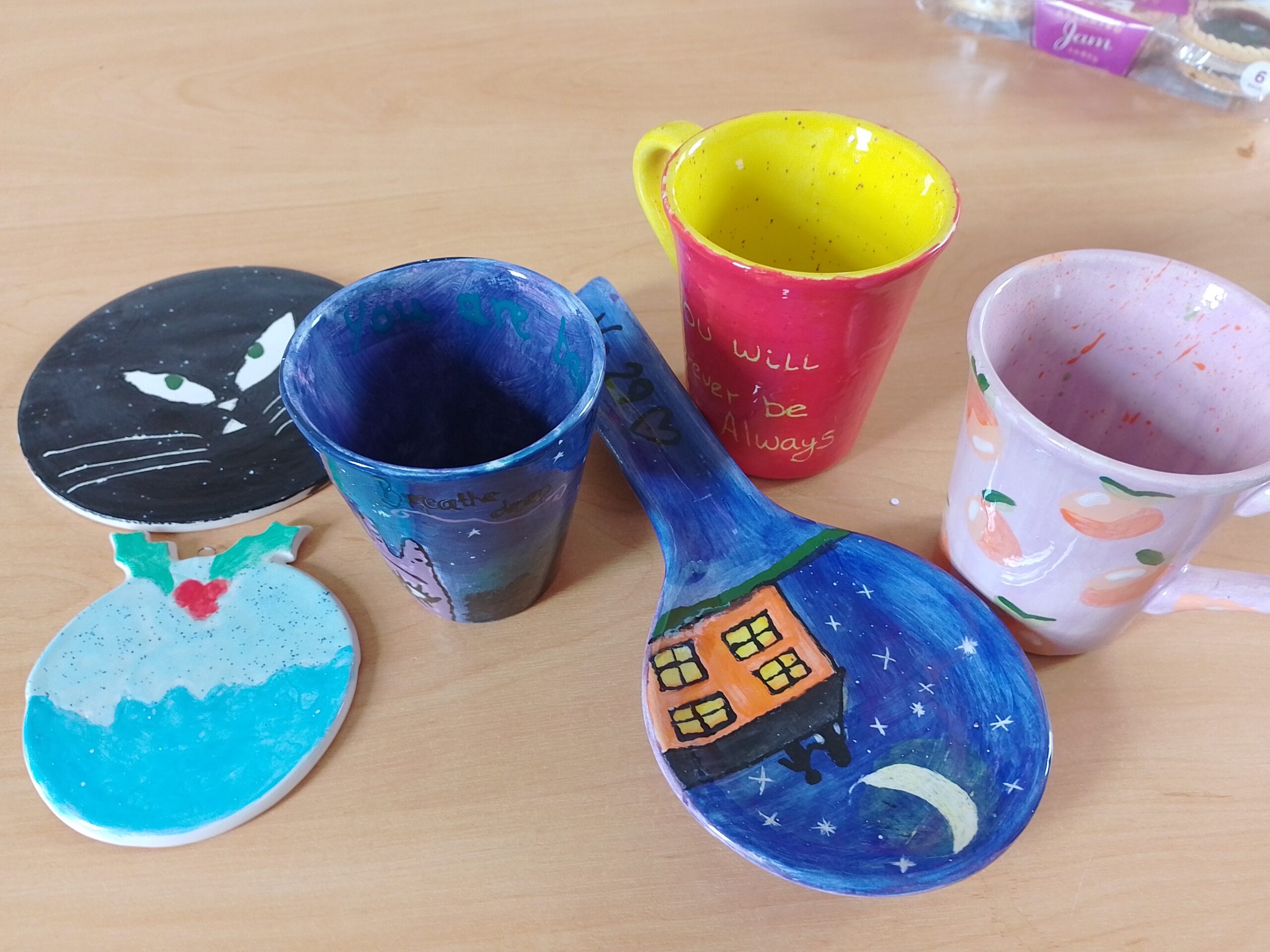 New Developments
Family Wellbeing Team:
We are delighted to share that we have a new service within the FABi Project. The 'Family Wellbeing Team' is a partnership with Recovery Scotland and funded by the Community Mental Health and Wellbeing Fund, delivered by VANL's Community Solutions programme on behalf of the Scottish Government. The Family Wellbeing Team is an intensive wellbeing and therapeutic counselling service, in response to the complex health and social care needs experienced by parents due to their experiences of poor mental health, domestic abuse, and trauma.  The project will deliver a complimentary blend of one-to-one support alongside a group work programme supporting parents and families (over 16) to improve their mental health and wellbeing.
For more information on this new service please contact Georgina Lyttle, Project Manager, Georgina.lyttle@circle.scot
Training and Development
Parenting under Pressure Programme:
The FABI team along with colleagues from the Harbour and East Lothian teams are beginning Parenting Under Pressure (PuP) in April. The FABI team have been planning and preparing to undertake this training with Jenny for nearly one year and sure very excited to start. We look forward to improving our own knowledge, understanding and skills in supporting parents who are experiencing stress when raising their children. This is so we can strengthen families opportunities to build safe and nurturing relationships to makes strong foundations from which children can thrive. 
Strengthening Fathers Training:
Aileen facilitated another Strengthening Fathers session for new staff and social work students who had joined Circle. This was an interactive, informative and reflective session on exploring our work with fathers e.g. how to build relationships with dads, focus on fathering and children's needs and how this relates to GIRFEC Framework. Tye session involved playing and interacting with slime and creating individualised 'reflection stones.'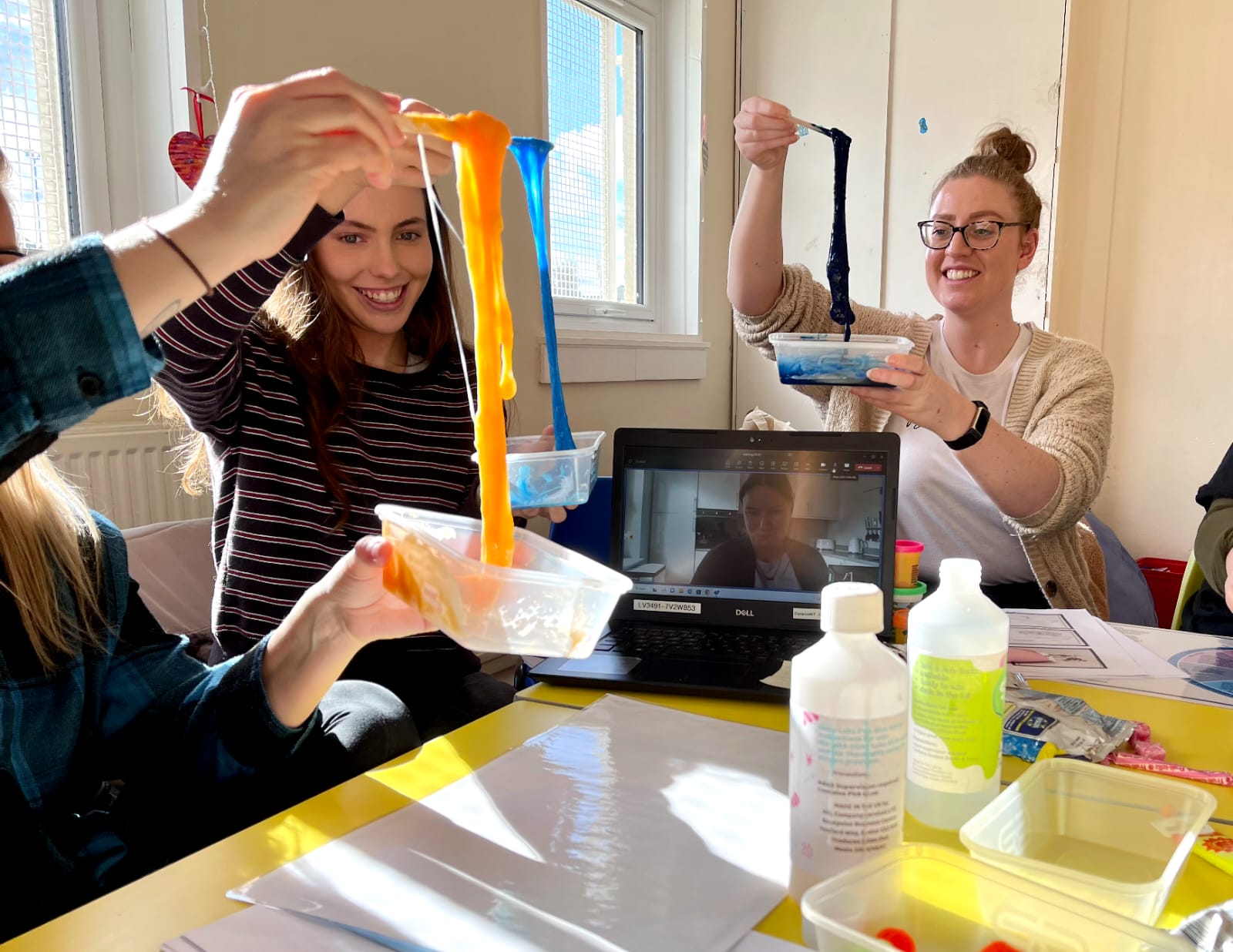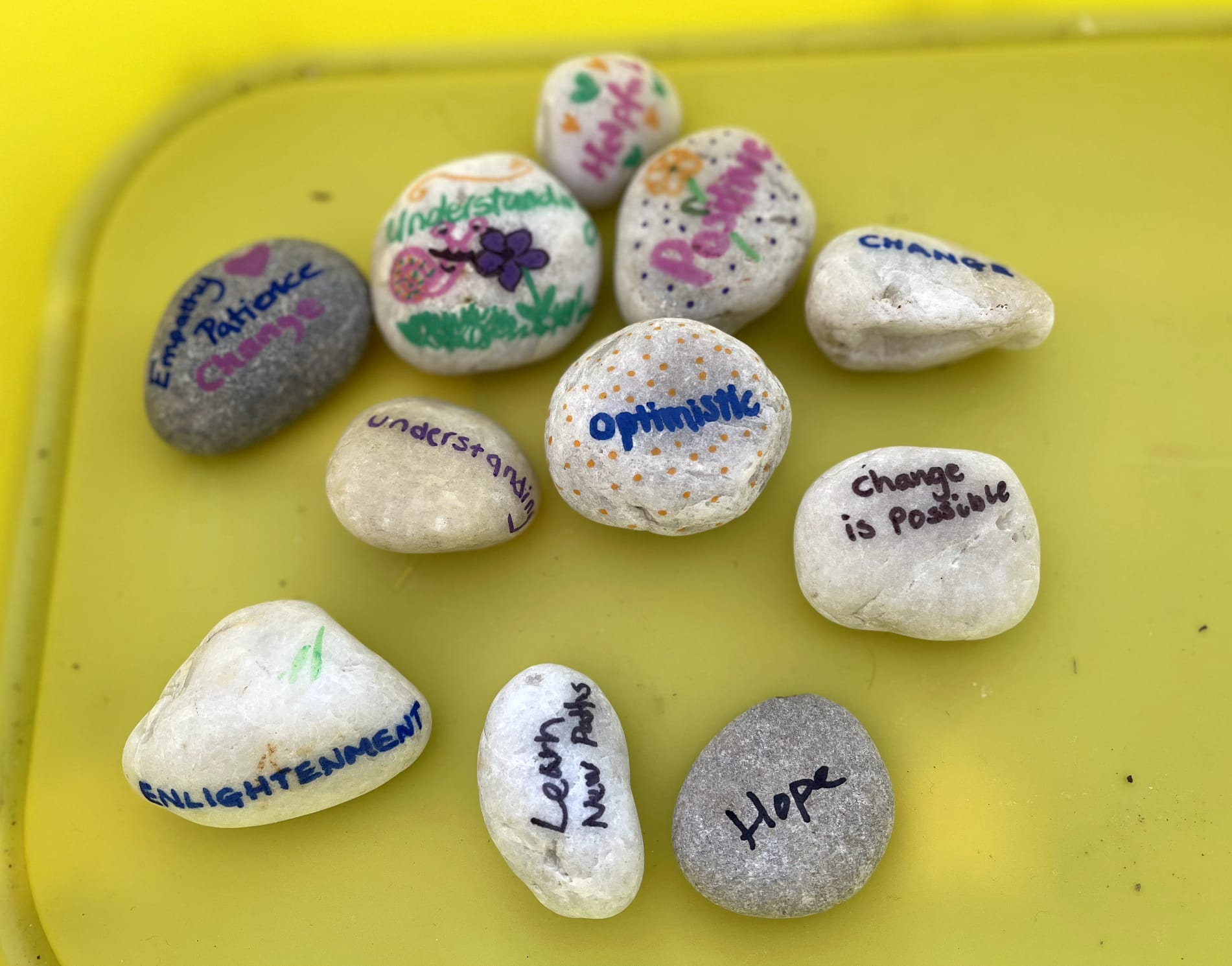 Congratulations 
The FABI team want to send a massive congratulations to Leah who successfully passed her Graduate Certificate in Practice Learning (Social Services) in February. This is fantastic news and we are delighted for you especially after all the hard work and effort you have put in this last year. Well Done 😊
Scripture Union Camps
We are delighted that our longstanding partnership with Scripture Union Scotland and Prison Fellowship Scotland continues to provide children and young people Circle supports amazing opportunities to go to camp every year. This year is no different and in fact we've started a little earlier than usual with young people having gone to camps over the Easter holidays. The young people had great experiences and whilst being a little nervous before setting off they returned with plenty of stories to tell about their week at camp. A Circle Family Outreach Worker shared the following feedback, "They said they conquered activities they never thought they would be brave enough to do, met new friends, and the food was AMAZING.  They also gave a special shout out to their leader Ruth, and specifically mentioned how lovely all the cooks were" and "they had the BEST time and said they would go back and they would recommend it to everyone."
We already have young people booked to go to camps over the summer with plenty more still to begin planning and preparing their summer camp adventures. A massive thanks to Scripture Union Scotland and Prison Fellowship Scotland who without their support and commitment we would not be in a position to provide the children and young we support these amazing opportunities and experiences. 
Any questions about our FABI project can be sent to the Project Manager – Georgina.Lyttle@Circle.Scot
---
Support Circle's Work
Without your support our projects could not deliver the innovative, and vital, work that you have just read about. Making a lasting difference to the lives of children, and families, affected by poverty and struggling with social inequality takes time, patience and high quality staff.
Please consider making a donation that will change a life here.
Or you could take on a challenge to support our work, why not take a look at our fundraising events here-https://circle.scot/support-us/fundraising-events/
---
Want to know more?
Project Annual Reports: Circle have always been keen to share our experience and knowledge and so these reports are also used in reporting to partners, funders and local authorities. Here is a link to all of our 2021 reports :