NCM Fundraiser: Summer 2022
Fundraising for Circle is a great way to give back to your local community and make a real difference to the lives of children and families across Central Scotland. Not only will it make you feel great, knowing you are helping others, but fundraising is a great way to bring people together, and have FUN all whilst raising money for Circle.
We love hearing about different ways that people fundraise to support Circle's children and families, whether it is organising a bake sale, taking part in a challenge, or hosting an event to bring people together.
NCM were delighted to have chosen to fundraise on behalf of Circle, a charity who are doing such great work in the community. We were inspired by the stories of how they have helped families and children in deprived areas of Scotland overcome social injustice, poverty, and health inequalities.
Summer Scavenger Hunt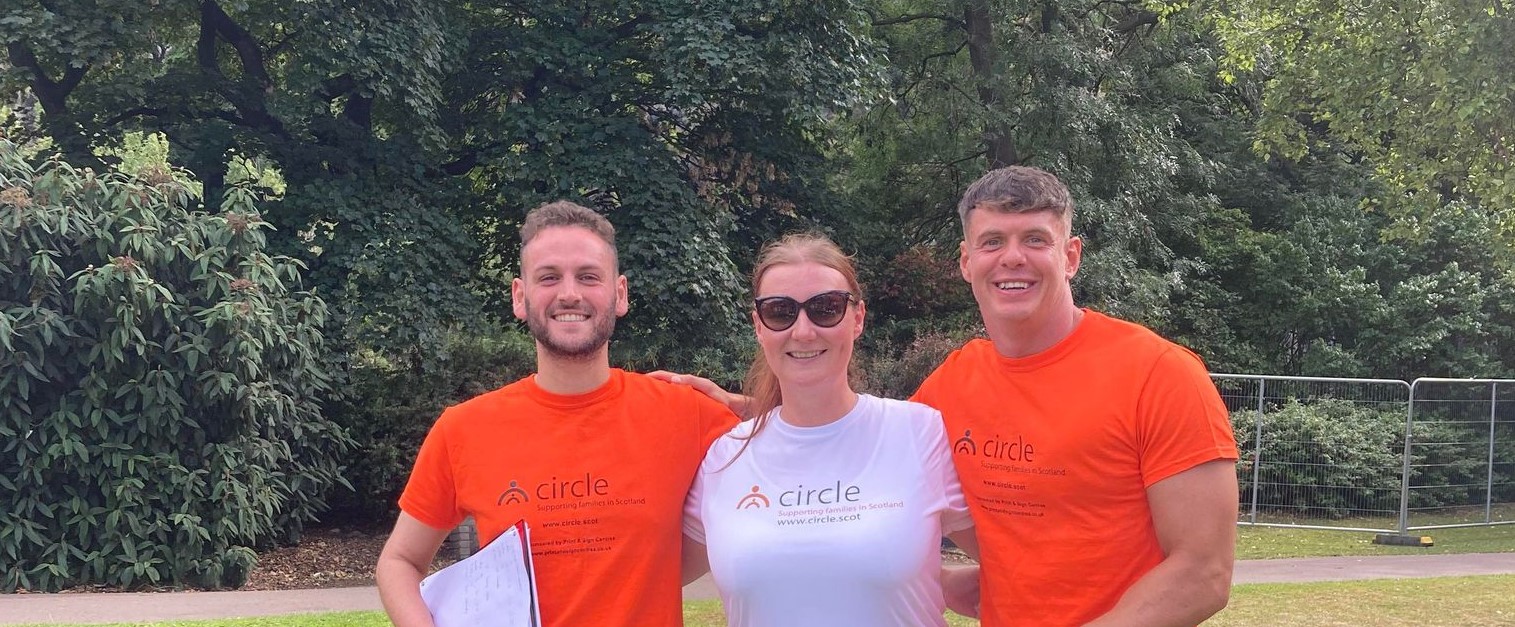 Recently, employees from NCM Fund Services Limited decided to get creative and hosted a Summer Scavenger Hunt in aid of Circle. The event was open to everyone and NCM invited people to enter the Scavenger Hunt in teams and follow the clues that led them on a fun-filled day around the famous bars of Edinburgh.
Each team was given a staggered start time between 2-4pm, starting off with some games at Princes Street Gardens, as well as a briefing for the day ahead.
As part of the Scavenger Hunt, participants were also given a series of challenges, such as finding something orange, going down a slide, and serenading a stranger! Completion of these activities resulted in points that reduced the team's overall time. The team that completed the Scavenger hunt in the least amount of time were crowned winners and took home a magnificent trophy!
The final destination was the same for all teams, so everyone could come together and celebrate all the fun they had, and the money raised for Circle.
Entry cost £10 per person, which could be donated via their JustGiving page, and all money raised from the sign-ups has gone directly towards providing vital services to help support Circle's children and families.
Seven Hills of Edinburgh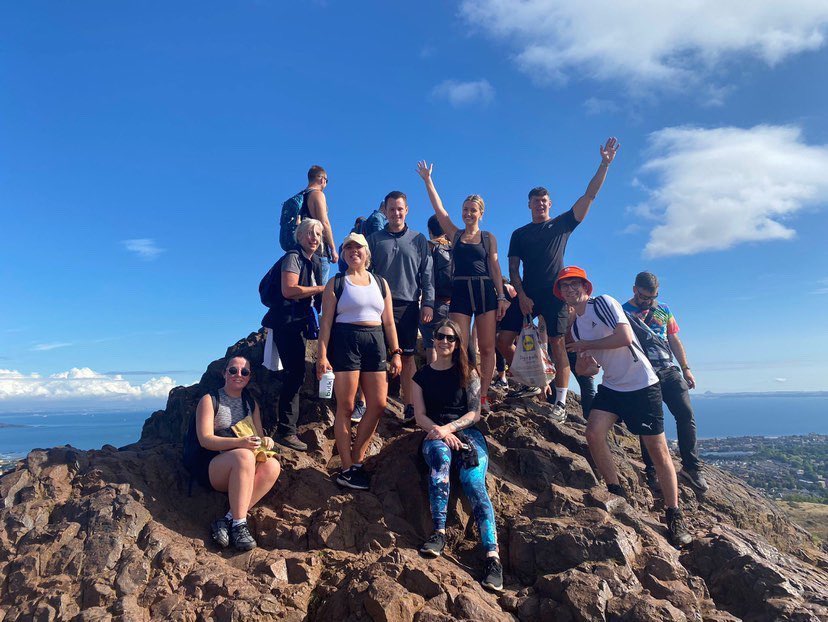 On top of the Summer Scavenger Hunt, NCM employees also decided to take on a challenge event, in order to maximise their fundraising for us. The group of heroes asked for donations from family, friends, colleagues, and anyone else, to sponsor them to complete the seven hills challenge, which involves climbing the 7 hills of Edinburgh over the course of a day: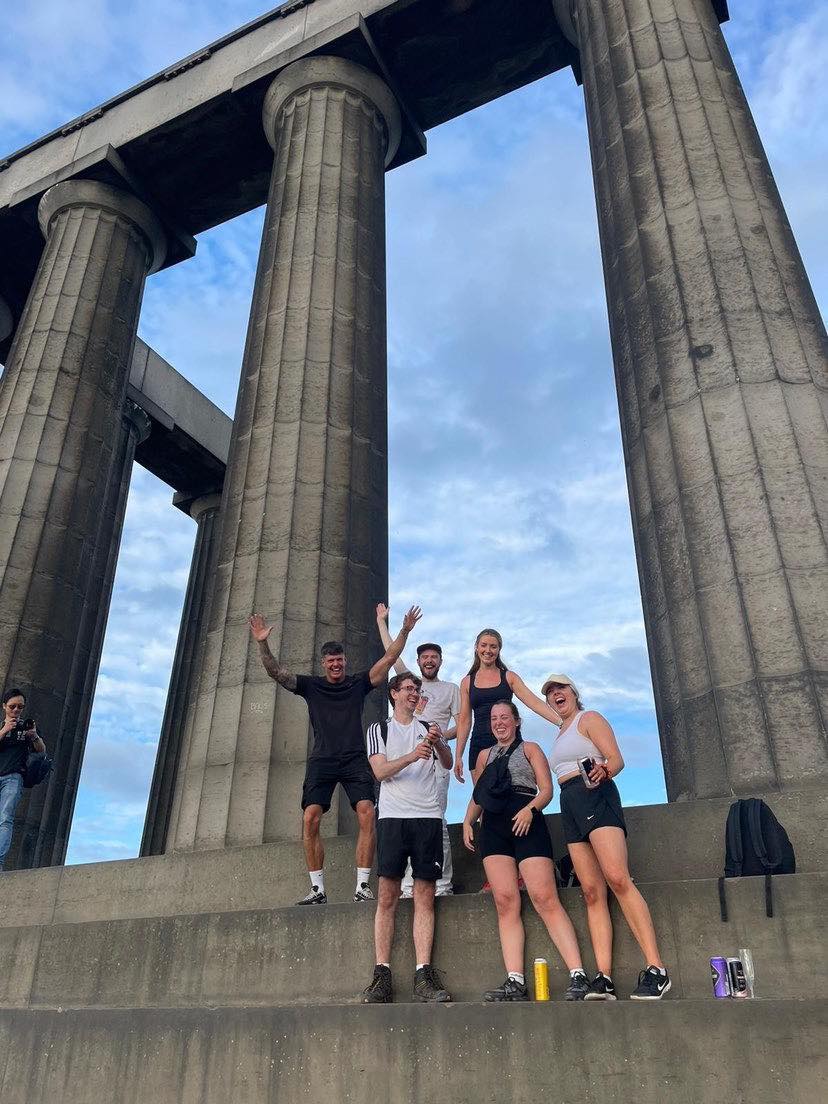 Arthurs Seat ->Blackford Hill -> Braid Hill -> Easter Craiglockhart Hill ->Corstorphine Hill -> Castle Rock -> Calton Hill
The total distance of the challenge is a little over 14 miles, and there's about 2,200 feet of ascent/descent. What an achievement!
---
NCM raised a total of £1,429 for Circle to help support children and families across Central Scotland to live healthier, happier lives. We wanted to say a huge thank you to everyone involved, and for choosing to support Circle.
Whether you decide to take on a challenge, and get fit by participating in The DARED Challenge, running a marathon, doing a Kiltwalk, or hosting your own event to raise some cash, you'll learn a lot about yourself, and develop many other skills along the way.
NCM are currently planning their third fundraiser of the year for Circle- an Olympic Winter Sports Day! This will involve NCM employees competing against each other in the ultimate Wii Olympics, with lots of prizes up for grabs.
This shows how much fun, FUNdraising can really be!
We thoroughly enjoyed working alongside Circle, as they gave us great support throughout our fundraising effort. The employees at Circle were very hands on in the planning process, offering personalised marketing materials and making the organisation of the activities seamless. Not only did they assist in the planning of the fundraising events, but they got involved and helped out on the day. We could not recommend fundraising for Circle more!
---
If you're interested in raising money for Circle, and would like any help or advice, please don't hesitate to get in touch at Kirsten.wales@circle.scot
Or, if you are interested in taking part in one of our events, visit: https://circle.scot/support-us/fundraising-events/
---