This week Circle staff, and board members, gathered to thank two much loved members of staff, Rhona and Liz, for their exemplary work on our behalf and wish them all the best with their future engagements.
Circle is very lucky that our staff as well as being dedicated, experienced and highly skilled professionals are also very talented cooks and bakers. And everyone brought something to help us celebrate the 25+ years of combined service Rhona and Liz have given Circle.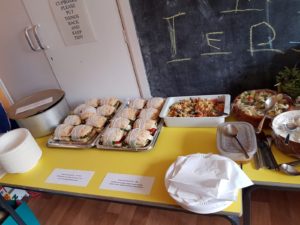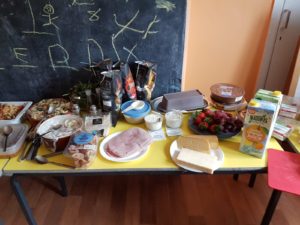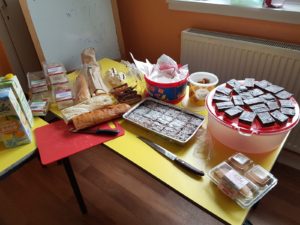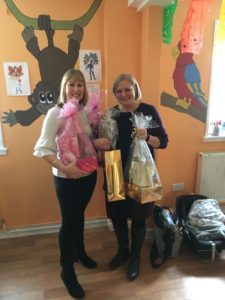 Our Chair  Grant Sugden, also attended and said a few words to commend both on the lasting impact that their time with Circle has delivered
'On behalf of everyone involved in Circle, I'd like to thank Rhona for her dedication and commitment to Circle's work over the last seven years. Her strong leadership has ensured that the charity has continued to deliver, and develop, much needed services to some of Scotland's most marginalised children and families. I wish Rhona all the best for the future. This week also marked the departure of our administrator Liz Turner after over 20 years with the charity. Liz has provided fantastic support to staff across the organisation, often behind the scenes, but it is really appreciated by all of us. She is a much loved member of staff and will be really missed.'
As well as wishing the departing staff well Circle were also celebrating the promotion of Mark Kennedy to the role of Chief Executive. 'I am of course delighted that Mark Kennedy is taking over as Chief Executive and I look forward to working with Mark to build and grow Circle's excellent work.' Grant
Mark joined Circle as Operations Manager just over a year ago from Cyrenians and we are very happy that he has accepted the opportunity to step up into the CEO role.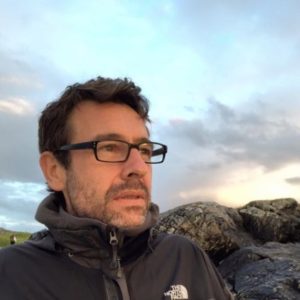 "I am delighted to be given the opportunity to lead Circle at this exciting time in the development of the organisation. In my relatively short time at Circle I have been hugely impressed by the commitment, skills and compassion of the staff team and the quality of the work carried out across a range of client groups. I look forward to working with the board and staff team to build on the vital work of the organisation in the coming years."
If you would like to get in touch and wish Rhona, Liz or Mark well then email info@Circle.Scot and we will pass on your message.