Summer Loving
Bruschetta Recipe
As families try to survive the cost of living crisis, with some experiencing extreme financial pressures, one of the biggest challenges they are facing is putting food on their table. Not only that but also ensuring that the food they serve is healthy. It can be very easy to resort to cheap and often unhealthy mass produced food. We've all done it. Especially when time is tight and families don't have the space, energy or money to be creative.
So, understanding this problem all too well, a group of Circle families have come together to offer you help. Here is the second of a series of healthy and cheap meal recipes. Enjoy.
---
Well it's that time of year again…
The unidentified glowing object has appeared in the skies over Scotland. All over the country the people are grabbing the factor 1 million, their largest trowel and going to town like the worlds cheapest plasterer.
Everyone is pulling out the barbeques praying to the glowing orb in the sky that they still remember how to use it, while they all turn an alarming shade of red. During this time of year we all want to maximise our time in the sun and the idea of standing all day over a hot cooker makes our sunburn pulse just thinking about it.
A beautifully delicious solution to the summer conundrum of what food to have?
Bruschetta!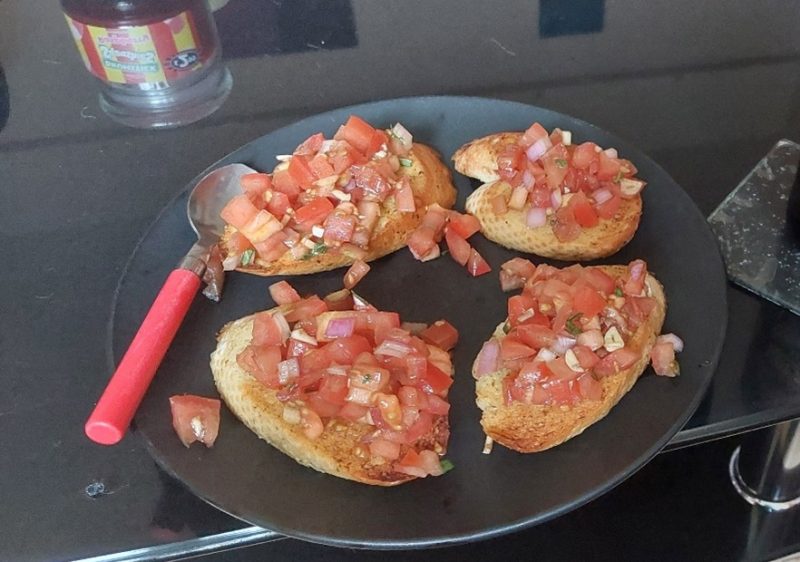 This Italian recipe is simple, quick, nutritious, filled with water and above all else is drop dead GORGEOUS!
---
Ingredients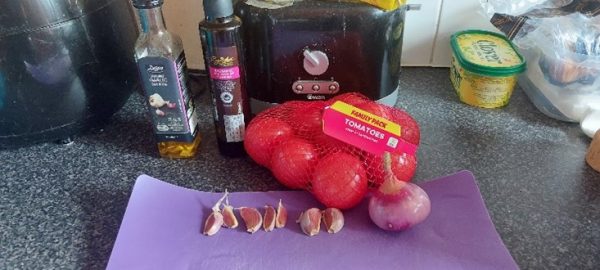 1 Small red onion – Diced finely
6 Garlic cloves – finely crushed
8 Leaves of fresh basil – finely chopped
8 or 9 tomatoes – Diced and drained
45ml of Balsamic vinegar
Garlic Bread slices
60ml olive oil
---
Method
Firstly dice up the tomatoes then place them all into a sieve to drain while you prepare the rest.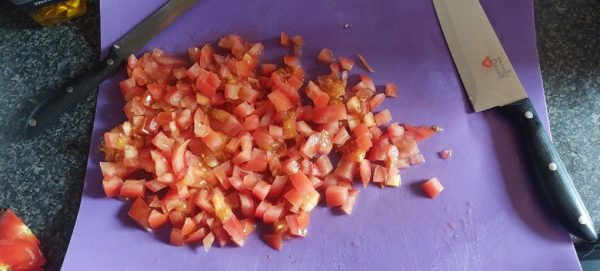 Then you peel and finely dice the red onion placing them into a large mixing bowl.
Next peel and finely crush the garlic and place this into the bowl.
Now finely chop the basil leaves and place into the bowl.
Add the balsamic vinegar and olive oil to the bowl then add in your drained tomatoes.
Give it all a good toss to mix up all the ingredients and give them a good coating of oil and vinegar.
At this point, carefully use the sieve to drain any excess oil and vinegar, give the mix a final toss then cover the bowl with cling film and place into the fridge for at least an hour to chill.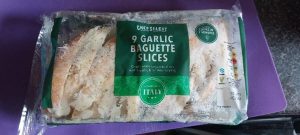 Finally, once this hour is up and you are wanting to chow down, cook your garlic bread slices according to the instructions on the packet. Once ready, take a healthy dollop of the bruschetta and place on top of the garlic bread and off you go.
---
Enjoy!
This is the perfect summer snack and, as with most recipes, you can make it your own by trying different types of tomatoes, a mix of different types of tomatoes or using flavoured oil.
This recipe made about 18 portions or enough to cover 2 packs of the garlic bread slices.
Enjoy your bruschetta and the brief day of summer we have in Scotland.
---
This is the perfect accompanying dish to go with the batch cooked bolognese that we featured previously – Family Food Preparation – Batch-Cook Bolognese – Circle Scotland
---
If you have a recipe that is cheap, cheerful and healthy that you would like to share then please get in touch – Darren.Pike@Circle.Scot