Empathy:
One of Circle's young people in the news!
O
ne of the young people supported by our Harbour Project, Lucy Kennie, has been recognised by South Queensferry Rotary for her contribution to her local community after she received the Outstanding Community Achievement Award.
Lucy was nominated for her voluntary work with Queensferry Churches Care in the Community, where she showed exceptional empathy and care towards service users.
Lucy has been supported by Circle for 2 years, and we are absolutely delighted that she has been awarded for all her hard work and commitment to the local community.
---

Lucy's Story:
Lucy has been involved with Circle off and on for 2 years and she referred herself the second time. Lucy's support worker, Coral, said she has come on "leaps and bounds" since their initial meeting a few years back, showing the progress she has made with Circle.
Coral has been instrumental in helping Lucy develop her goals of becoming a Mental Health Worker, which she is currently studying at college, alongside her volunteer work and part-time job. By helping Lucy promote positive change in her own life, and supporting her in times of adversity, Circle's support has allowed her to make a positive impact on others.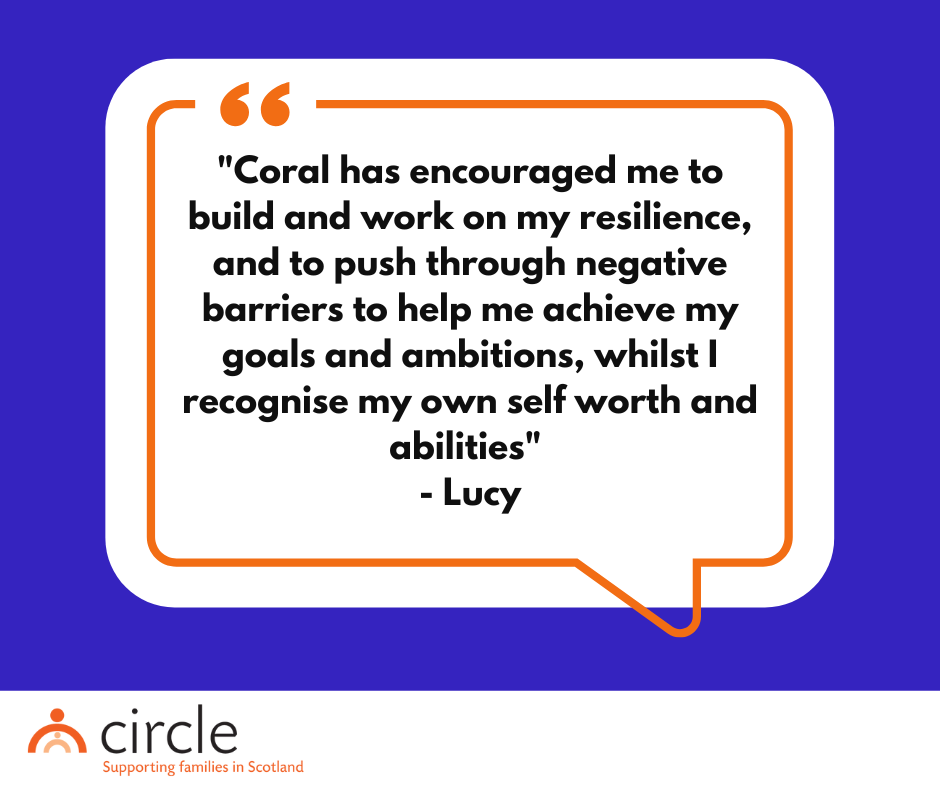 For Lucy to receive the Outstanding Community Achievement Award is so well-deserved, and we are delighted that others have recognised her for her amazing personality and her contribution to the community.
"Lucy and I continue to work together, I for one am extremely proud of all her hard work, dedication, determination, and resilience that she never fails to show. Lucy is also proud of herself and her achievements to date, watching her grow and flourish after such difficult times, is heart warming and I for one will continue to champion her."- Coral, Lucy's Support Worker
If you'd like to read more about Circle's values, visit: https://circle.scot/launching-circles-values/