Lanarkshire
The children and parents working with Circle in the Lanarkshire area have enjoyed the Spring sun and spent some quality time with one another over the Easter holidays. Here are a few snaps with lots of happy faces: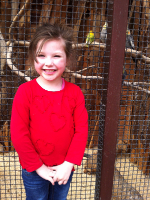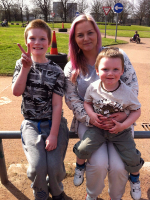 Action Lone parents had a great Fun Day on Saturday 18th April.
We have now moved in to our fourth area which is Airdrie, North Lanarkshire and to promote our service we held an open/fun day.
We had around 35 families came to the event and 16 of them have signed up as Lone Parents.
All the families had great fun visiting all the stalls and had fun on the bouncy castle, Face Painting and getting to handle lots of animals with lots of other fun things too as well as lots of information stalls.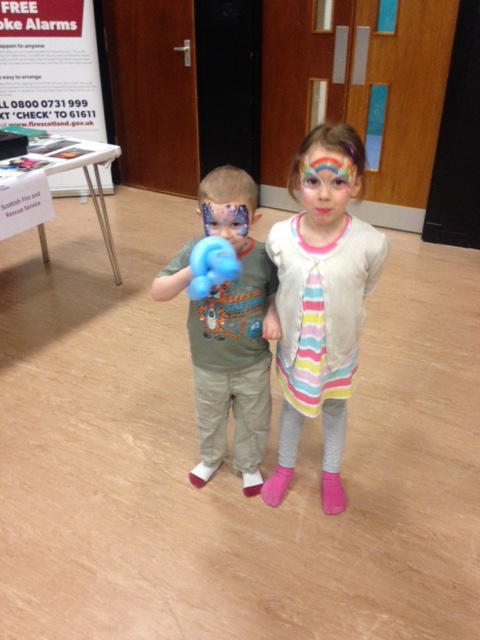 Harbour Trip to East Links Farm
The Harbour Team organised a fun family day out to East Links Farm with families and staff meeting at Waterloo Place and being bussed out to East Links Farm (just outside Dunbar) for a fun activity and animal filled day.  The day got off to an excellent start with the sun shining and families arriving with packed lunches and looking forward to a good day out with each family in attendance being able to have some fun and laughs with each other and their allocated family support worker.
The day seemed to go really well with the sun holding out, making it a really nice day spent feeding and petting the animals having some fun on the go karts and trampolines, families and workers being able to enjoy the sunshine with some laughs.  It was a shame the mini golf wasn't open (suppose there's always next year for that though) but there was lots of little lambs to feed and pet.
Harbour Easter Holiday
Seven excited families ( 25 adults and children) enjoyed a fun filled 5 day Caravan trip organised by Circle and funded by The City of Edinburgh Council.  Circle workers waved off the families from Edinburgh as they headed off to Pettycur Bay. The families took activity packs with them filled with games and toys to play together on holiday and were given a small amount of spending money to help with any additional costs. Families had really positive things to say on their return about the amazing time they had spending quality time together enjoying the coastal town, its beach, scenery and attractions.
ISSEP
Over the Easter holidays the ISSEP mentoring project based at West Pilton Park journeyed into town to visit some exciting attractions, including the National Museum of Scotland, the Royal Botanic Gardens, Edinburgh International Science Festival and Our Dynamic Earth. The Science Festival  held events at each of these venues and provided the kids with exciting, engaging and educational activities to keep their brains busy over the holidays. Many thanks to the Social Work students from the University of Edinburgh who are currently on placement with Circle as the trips wouldn't have been possible without their support. These trips were funded by the efforts of mentors from George Heriot's School who raised money to support the project. Overall, a great success!
Lothians
On a blustery but sunny day (eventually!) families and staff from East Lothian, Midlothian and the East Lothian PSP descended onto the beach at Musselburgh complete with disposable BBQs, burgers, sausages and even chopped onions, to hunt for Easter eggs, build sand castles, play games and tame a flyaway parachute! Much fun was had by all and families departed for home with exhausted children and hopefully a bit of peace and quiet for the rest of the day.