'Do A Run Every Day'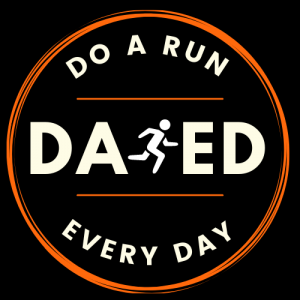 The concept of DARED is very simple – do a run every day in June whilst raising money for Circle. That's it. You can run at any time of day that suits you, before work, after work, during lunch, early evening. Anytime!
This is a challenge of physical and mental stamina, requiring disciplined preparation and recovery, an accomplishment that all participants should be proud of. As well as the obvious personal health benefits, you'll also be supporting Circle's vital work. Every penny you raise, and every mile you run, will go towards making a life-changing difference to children and families living in some of Scotland's most disadvantaged areas. 
You can sign up

here

or read on for more information

 
Question: What's the Distance?
Answer: You choose! Either 1 mile per day or 5km per day. 
You can complete them as a series of runs, brisk walks or a combination of the two. You can choose to run individually or in groups, outside in the fresh air or on a treadmill. And you can choose the time of day, so regardless of whether you are a morning person or like a run after work, The DARED Challenge suits you.
Our beginner's challenge is great for anyone starting out on their fitness journey, or those trying to ease themselves back in. Enjoy a steady improvement in fitness throughout the month and achieve running more than a marathon over the course of 30 days!
If you are looking for a bigger challenge, why not try our 'experienced' 5km per day challenge. Sound easy? Then consider it as running more than 3 marathons in just 1 month!
Fitting exercise into your daily lives can be difficult and is frequently overlooked. Getting out in the fresh air and working up a sweat can have profound effects for both your physical and mental health.     
---
Question: Who can enter?
Answer: Anyone can enter!
Whether you are an experienced runner looking for a challenge, or a beginner, DARED is a great way to improve your fitness.
You can take part in DARED as an individual, or as part of a team. Sign up as part of your school, university, organisation or sports team. Encourage your colleagues, family & friends to sign up and join our DARED community.
---
Question: How do I sign up?
Answer: Very Easily
Sign up via the DARED Challenge registration page.
Sign up via our social media pages at Facebook page, Twitter account or Instagram Page
Or if you want to know more then get in touch with one of our team: Darren.Pike@Circle.Scot or Kirsten.Wales@Circle.Scot