As the world continues to progress back towards normality, or a new normal, we are delighted that we can continue to welcome social work students at Circle.
Not only do they get the opportunity to experience frontline work and learn valuable lessons on how to deliver support to families facing significant life challenges but Circle also gains from their knowledge, academic and personal, as well as the renewed sense of purpose and energy they bring with them.
As always its a real pleasure for us all at Circle to take part in this knowledge exchange with Scotland's top Universities. And as is now customary for all of our students we have asked Kristy to introduce herself:
Hi Kristy, can you tell us a little bit about yourself?
Hello! My name is Kristy,  I'm 23, and am a student social worker at Circle. I am currently studying a Master of Social Work degree at Edinburgh Napier University.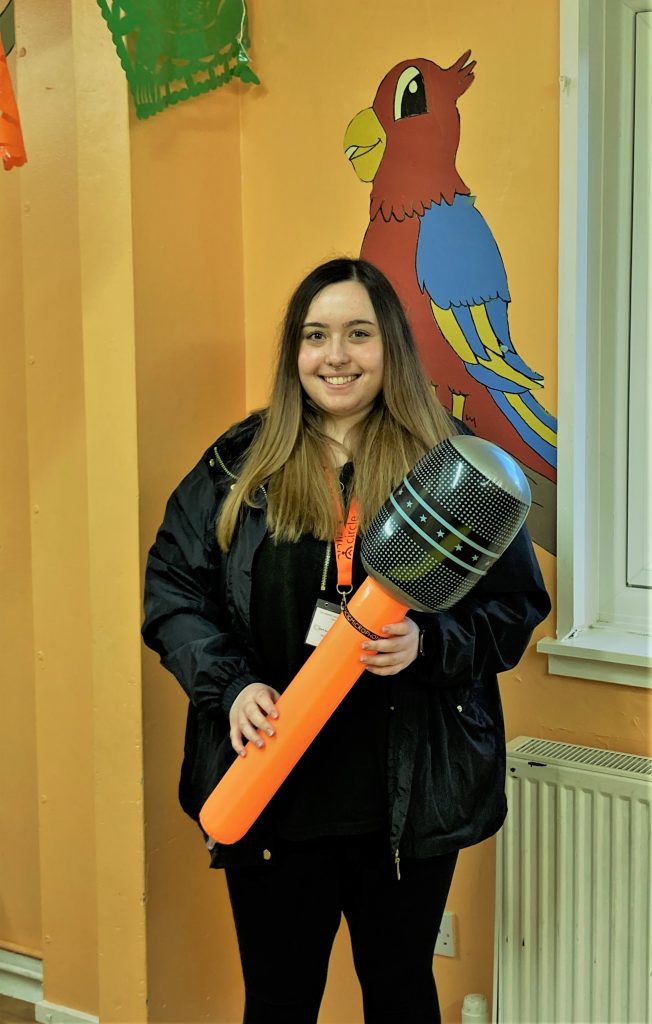 Before we start the serious questions I wonder if you could answer a little ice-breaker for us, if you could be any animal, what would you be, and why?
Oh, I find this question so difficult and it changes constantly, but right now I would be a seagull, because we both share a love for food. It would be pretty cool to be able to fly too, but definitely relate more with the food.
I think that is a first. Seagulls are definitely a marmite animal and there might be a few people living on the coast that might disagree with you!! But the flying, and the food, are both something I think we can all get on board with. Other than that what are you passionate about?
I love to sing, spend time with friends and am an avid collector of plants. My bedroom is turning into a bit of a jungle!
A collector of plants? Interesting. I've certainly missed my office plants though they actually might be doing better without my care… Now that our supporters know you a little better I wonder if you could tell us what inspired you to study for a qualification in Social Work?
I've always wanted to work in a job that helps people, especially those facing inequalities through no fault of their own. My undergraduate degree was in psychology with sociology and social work seemed like the next step to achieving that goal!  I now couldn't imagine myself studying or working in any other profession. 
And how long have you been on placement at Circle?
I am going into my second week, so I am very new!
Exciting! I hope you are settling in well? What do you think the biggest difference will be between studying and practicing Social Work? 
I think the biggest difference will be translating the knowledge and theories I've learned into work with real people and seeing the positive effect it has on families. 
For anyone reading this that is considering studying for a qualification in Social Work what would your top three tips be?
Read, read, read! Research to really grasp what the job of a social worker is, what it entails and if it would be the right choice for you.

Gain some health and social care experience. Volunteering is a great way to understand the field and give back to your community.

Enjoy it. That is such a cliché, but take in every bit of knowledge provided, work hard and know you are going to make it out the other side into a job that you love and that will benefit the lives of others.
If you don't mind me asking, what is your plan career-wise when you finish your qualification? Where do you want to work, who do you want to work with?
Honestly? I am not too sure yet. My previous health and social care experience has been with adults with disabilities, so I'm excited to be at Circle to gain experience in a children and families setting.  As long as I am in a profession that helps people, I will be happy.
And finally, with the experience you have so far, what one change would you make to the world around us that would make the biggest positive difference to the families you support, and why?
I would want everyone to be more care and understanding of people's circumstances. More willing to help others instead of seeing them as 'the other' and for everybody to have the resources they need to live a happy and healthy life. 
If you have any questions about our Learning and Development project then please get in touch with the project manager Fiona Burness – Fiona.Burness@Circle.Scot