Representatives of charities, funders, Local Authorities and industry experts were recently welcomed at George Heriot's for Circle's 2019 Annual Lecture.
Our two speaker's, Prof John Devaney and Dr Briege Nugent, joined us to give fascinating presentations on Domestic Violence and how we improve support to the children, women and families experiencing its negative effects.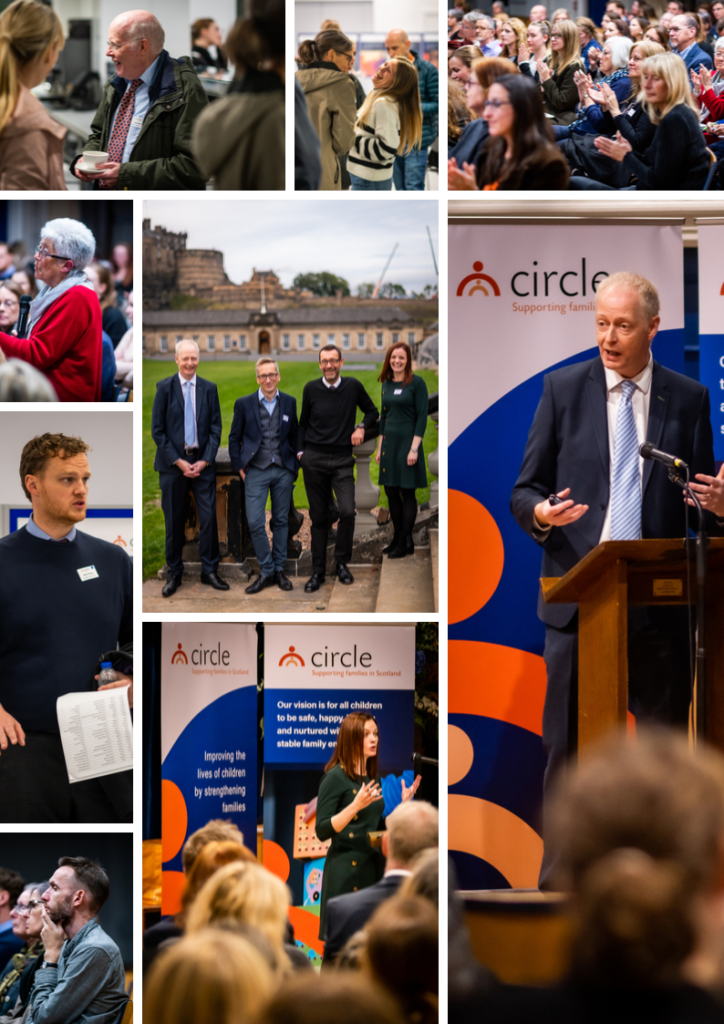 You can see more of the photos from the event on our Facebook page.
Prof John Devaney, "It was a real honour to be asked to speak at the Circle Annual lecture – while the topic of children's experiences of violence within the family is a challenging one, it was heartening to see such a large turnout from practitioners, service providers and funders, determined to keep children safe and help them recover from any abuse they may have experienced. It is clear that the services being provided by Circle offer a safety net for families at a point of crisis, but also a helping hand to get back on track."
Dr Briege Nugent, "Thank you to Circle for inviting me to speak at the Annual Lecture, drawing on the evaluation of the Women's Outreach Team, to bring to the fore the voices of the 86% of women who were in an abusive relationship when they first came to the service. Helping those in abusive relationships to break the silence is one of the first steps to dealing with what was raised in discussions to be a societal issue, demanding us all to listen, empathise and learn from lived experience, address inequalities, challenge cultural norms so that violence is not tolerated, and it is only by working together that this is possible."
Thank you to everyone that was able to attend, we will be sending out a request for feedback soon, and for those of you that couldn't attend, or if you did and just want to re-examine what you heard, here is Prof Devaney and Dr Nugent's presentation: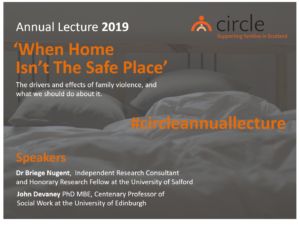 If you would like information on how to attend future Circle events please sign up to our quarterly newsletter.