This year, Circle's Annual Lecture will focus on the drivers and effects of family violence, and what we should do about it.
Our keynote speaker will be John Devaney PhD MBE. John is the Centenary Professor of Social Work at the University of Edinburgh. He has a long and decorated history of service delivery, policy development and academic research as well as currently serving as the policy adviser to the Board of Trustees of the National Society for the Prevention of Cruelty to Children. Additional speakers will be confirmed closer to the date.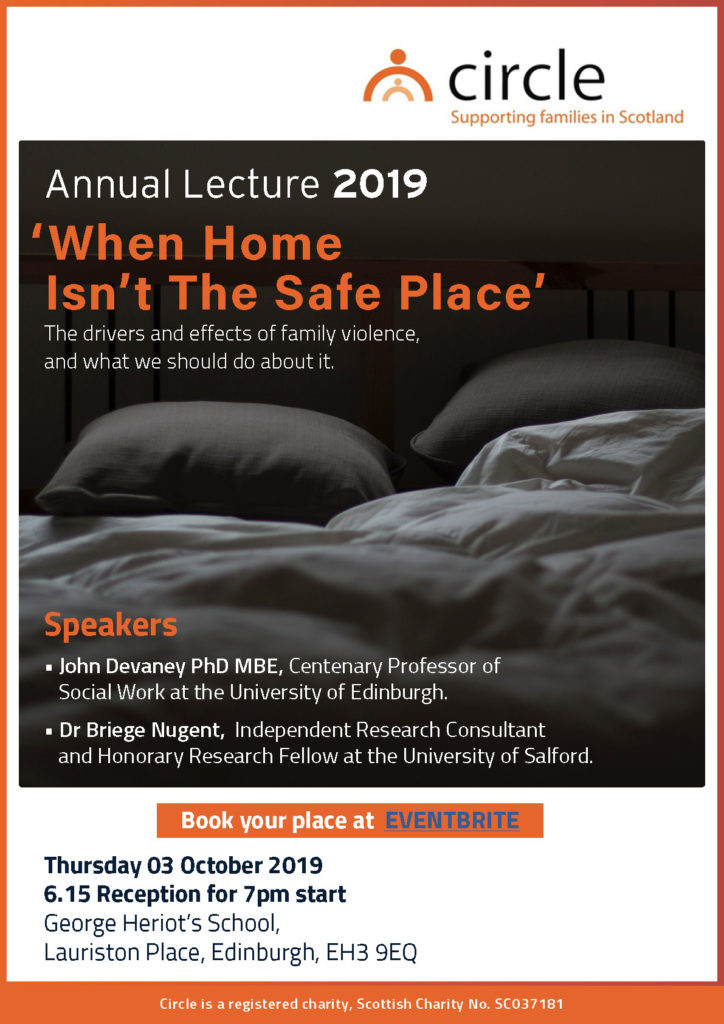 I am delighted that George Heriot's School have once again agreed to host Circle's Annual Lecture. The evening  will start with a canape reception, during which you will have the chance to find out more about Circle's work, prior to the lecture starting at 7pm.
Should you require any further information please contact Quensley Mascarenhas on 0131 552 0305 or info@circle.scot.
I look forward to seeing you there.
Mark Kennedy
Chief Executive